| Email this Listing | Update this Listing | Print this Listing


IBM Federal
Member Since: 1994
600 14th St NW Ste 200
Washington DC 20005-2012
Telephone:
Email:
Managing Director, U.S. Public Service:
Lisa Mascolo
Managing Director, IBM GBS Public Service Lisa Mascolo
Business Focus:
IBM U.S. Federal provides total information technology solutions, consulting, outsourcing, research and development, services and products for the U.S. government and its contractors throughout the world. IBM offerings include private and Public cloud solutions, business analytics, client-server technology, digital storage systems, consulting, outsourcing, homeland security, total cybersecurity solutions, systems integration services and application development, training, education, hardware products, software products, application devices, stacked solutions to include new Pure Systems, and maintenance. IBM will provide the skills, tools, best-of-breed products (all vendors), total solutions, services and support that meet the needs of the government and government contractors.
Products/Services:
Dedicated sales, consulting, engineering, research and development, management, services and support representatives located worldwide. These functions provide customized defense, intelligence and civil segment solutions and products requiring a range of specified skills and services.
Clients:
All government agencies and contractors supporting federal government operations.
Access to Contract Vehicles:
ALLIANT 2; RS3; DISA SETI
Veteran Hiring:
IBMs Veterans Employment Initiative provides software training, certification and job placement assistance to veterans pursuing careers as data analysts. IBM experts lead five-day training sessions at dozens of locations each year, featuring IBM i2 Analyst s Notebook software. Part of our Impact Grants portfolio, the initiative works with Corporate America Supports You (CASY) and Military Spouse Corporate Career Network (MSCNN) to host sessions and recruit qualified participants. The program has certified hundreds of veterans in the United States, United Kingdom and Canada, and helped to place many into jobs. Veterans interested in learning how their skills and experience may fit at IBM can use the Find Your Fit tool, which matches credentials from your resume to open IBM positions.
Learn more ...
Small Business Status:
Business Categories:
Networking Technologies
Photonics
Radar
Robotics
Automatic Target Recognition
Signal Analysis
Software
Speech Processing
Strategic Planning
Systems Engineering/Technical Assistance
Telecom Equipment/Services
Tempest Products
Drones/Unmanned Systems
Business Information Services/Systems
Sensors
Automatic Test Equipment
Software Engineering
Systems Integration
Troposcatter Systems
Trusted Computer Systems
Wireless Communications
Homeland Security
Authentication Means and Services
Password Protection
Product Installation & Maintenance
Security Management
Navigation/Guidance Systems
Recording Devices
Repair Equipment/Services
Scramblers
Secure Communications
Professional Development
Open Systems
Research
Record Management
Telemedicine
Multimedia Systems
Application Service Providers
Artificial Intelligence
Standards
Video Teleconferencing
Information Security
Training
Professional Services
Solid State Devices
Space Operations
Super/Strategic Computing
Surveillance Systems
Switching Equipment
Telecom System Design/Engineering
Teleconferencing
Uninterrupted Power Supplies
Accreditation/Certification
Cables
Security Assessments
Threat Assessment
Antisubmarine Warfare
Operations & Maintenance
Optical Disks/Storage
Rugged Systems
Satellite Communications
Security Devices
Shipboard Electronics
Smart Cards & Services
Tactical C2 Systems
Test and Evaluation Equipment
Transceivers
Transmitters
Video Equipment
Acquisition Management
Cloud Computing
Cyber
Disaster Recovery/Reconstitution Assistance
Personnel Security Assessments
Semiconductors
Signal Processing Systems
Firewalls
Intrusion Detection
Network Management
Public Key Infrastructure & Systems
Broadband Services
Tracking Systems
Biometric Products/Services
Risk Management
Vulnerability Assessment
Web Filters
Client Server Technology
Direction Finding
Airborne Warning
Geographic Information Systems
Analytic Services
Data Communications
Display Systems
Emergency Communications
Environmental Systems
Health Care
Logistics
App Development
Electronic Health Records
Remote Sensing
Space Communications
Avionics
Strategic C2 Systems
Telemetry Devices
Business Process Re-Engineering
Antivirus/Worm Products
C3I Systems
Collaborative Tools
Cryptographic Products
Electronic Support Measures
Electronic Warfare Systems
Engineering & Technical Support
Financial Services/Management
Internet Technologies
Intranet Technologies
Microwave Products/Systems
Computer Peripherals
Computers/CASE
Air Traffic Control
Education
Imaging
Information Management
Meteorological Systems
Modeling/Simulation
Compression Technology
Consulting
Detection/Identification
EMI/EMC Products and Testing
Field Engineering
Global Positioning System
Information Systems
Management Services
Message Systems
Communications Systems
Computer Graphics
Electronic Data Interchange
Electronics Design
Intelligence Support Systems
Mission Planning
Mobile Communications
Countermeasures
Data Storage
Airborne C2 Systems
Microelectronics
E-Commerce
Electronic Support
Fiber Optics
Ground Support Equipment
Information Assurance
Intelligent Networks
NAICS Industry:
Process, Physical Distribution, and Logistics Consulting Services (541614)
Hardware Manufacturing (332510)
Other Management Consulting Services (541618)
Human Resources Consulting Services (541612)
Administrative Management and General Management Consulting Services (541611)
Where You Can Find IBM Federal
02/16/2022 WEST 2022 Exhibitors
08/17/2021 TechNet Augusta EXH 2021
06/08/2021 TechNet Cyber EXH 2021
Companies provide the information for publication in AFCEA directories. To be included, organizations must offer products and/or services that are relevant to a directory's focus and to the AFCEA community. AFCEA reserves the right to edit or remove material that does not meet these criteria.
To update existing company directory information click here

Not a member yet? Join Now
Click here for a list of all AFCEA directories
Sustaining Corporate Members Include
: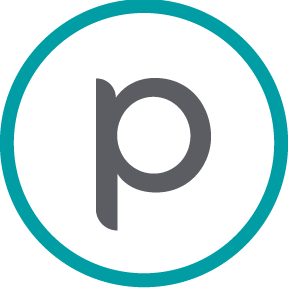 Click here for a list of all Sustaining Members.