| Email this Listing | Update this Listing | Print this Listing


Augusta Economic Development Authority
Member Since: 2015
1450 Greene St Ste 3500
Augusta GA 30901-5229
Telephone:
Email:
Executive Director:
Walter Sprouse
Project Manager:
Scott Poag
Existing Industries Coordinator:
Jonathan Davis
Business Focus:
The Augusta Economic Development Authority is in charge of the economic development efforts for Augusta, GA. The Authority is charged to recruit new businesses to the area and partner with existing companies to help them succeed. Our organization can assist companies with technical expertise, explain incentive programs, assist in finding real estate, connect with the local business community, and much more. If your company is looking to do business in Augusta, GA, please contact us to see how we can assist.
Small Business Status:
Business Categories:
Electro-Optics
Electronic Support Measures
Electronic Warfare Systems
Engineering & Technical Support
Financial Services/Management
Internet Technologies
Intranet Technologies
Microwave Products/Systems
Display Systems
Emergency Communications
Environmental Systems
Health Care
HF Radio
Logistics
Analyzers
Decision/Proposal Support
Detection/Identification
EMI/EMC Products and Testing
Field Engineering
Fire Control
Global Positioning System
Information Systems
Management Services
Media/Public Relations
Message Systems
Electronic Data Interchange
Electronics Design
Amplifiers
Infrared Equipment
Intelligence Support Systems
Airborne C2 Systems
Frequency Hopping
Headsets/Handsets
Market Research
Microelectronics
Education
Imaging
Information Management
Instrumentation
Meteorological Systems
Modeling/Simulation
Troposcatter Systems
Trusted Computer Systems
Wireless Communications
Homeland Security
Authentication Means and Services
Password Protection
Product Installation & Maintenance
Security Management
Components
VHF Systems
Video Teleconferencing
Weather Mapping
Information Security
Training
Disaster Recovery/Reconstitution Assistance
Personnel Security Assessments
Port Scanners
Connectors
Drones/Unmanned Systems
Vehicular Radio Systems
Broadcast Equipment
Business Information Services/Systems
Professional Development
Client Server Technology
Broadband Services
Tracking Systems
Wire/Cable
Biometric Products/Services
Risk Management
Cases and Containers
Vulnerability Assessment
Web Filters
Record Management
Telemedicine
Compression Technology
Consulting
Countermeasures
Transceivers
Transmitters
Video Equipment
Acquisition Management
Cloud Computing
Cyber
Business Process Re-Engineering
Antivirus/Worm Products
App Development
Electronic Health Records
Aeronautical Engineering Systems
Computer Peripherals
Computers/CASE
Uninterrupted Power Supplies
Accreditation/Certification
Cables
Security Assessments
Threat Assessment
Communications Systems
Computer Graphics
Underwater Electronics
Video Compression
Firewalls
Intrusion Detection
Network Management
Public Key Infrastructure & Systems
Power/Energy
C3I Systems
Collaborative Tools
Composite Parts
Sensors
Automatic Test Equipment
Software Engineering
Systems Integration
Telephone Equipment/Systems
Solid State Devices
Space Operations
Super/Strategic Computing
Surveillance Systems
Switching Equipment
Telecom System Design/Engineering
Teleconferencing
Semiconductors
Signal Processing Systems
Shelters
Standards
Tactical Data Systems
Batteries
Towers
Automatic Target Recognition
Signal Analysis
Software
Spectrum Analysis
Speech Processing
Strategic Planning
Systems Engineering/Technical Assistance
Tactical Radios
Telecom Equipment/Services
Tempest Products
Space Communications
Avionics
Strategic C2 Systems
Telemetry Devices
Security Devices
Shielding
Shipboard Electronics
Smart Cards & Services
Tactical C2 Systems
Test and Evaluation Equipment
Night Vision Systems
Open Systems
Research
Remote Power Supplies
Remote Sensing
Air Traffic Control
Patch Panels
Professional Services
Lasers
Mission Planning
Mobile Communications
Acoustics
Multichannel Radios
Multimedia Systems
Application Service Providers
Radio Direction Finding
Radio Monitoring Systems
Radio Receivers
Artificial Intelligence
Data Communications
Antisubmarine Warfare
Operations & Maintenance
Optical Disks/Storage
Rugged Systems
Satellite Communications
Data Storage
Networking Technologies
Photonics
Power Amplifiers/Supplies
Radar
Direction Finding
ELF/VLF/LF Systems
Airborne Warning
Geographic Information Systems
Analytic Services
Laboratory Facilities
Lightning Protection
Manpack Radios
Marketing
Multiplexers
Passive EW Systems
Publishing/Publications
Recruitment/Placement
Remote Radio Controls
Satellite Payloads
Cryptographic Products
E-Commerce
Electronic Cameras
Electronic Support
Fiber Optics
Ground Support Equipment
Information Assurance
Intelligent Networks
Antenna Technology
Navigation/Guidance Systems
Recording Devices
Repair Equipment/Services
Scramblers
Secure Communications
Robotics
NAICS Industry:
Administration of General Economic Programs (926110)
Companies provide the information for publication in AFCEA directories. To be included, organizations must offer products and/or services that are relevant to a directory's focus and to the AFCEA community. AFCEA reserves the right to edit or remove material that does not meet these criteria.
To update existing company directory information click here

Not a member yet? Join Now
Click here for a list of all AFCEA directories
Sustaining Corporate Members Include
: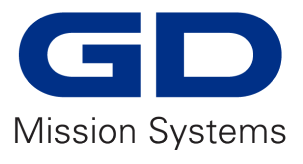 Click here for a list of all Sustaining Members.