| Email this Listing | Update this Listing | Print this Listing


Authentic8
Member Since: 2016
333 Twin Dolphin Dr
Redwood City CA 94065-1401
Telephone:
Email:
Co-Founder & CEO:
Scott Petry
Head of Federal:
Justin Cleveland
Director Product Marketing:
Claudia Romero-Berth
Business Focus:
Authentic8's mission is to enable anyone, anywhere, on any device to experience the web without risk. We designed the Silo isolation platform with a ""trust nothing"" stance towards the underlying systems and resources we interact with online. Today, the world's most at-risk organizations rely on Silo to deliver trust where it cannot be guaranteed.
Products/Services:
Silo is a cloud-based web isolation platform that separates the things you care about like apps, data, and devices, from the things you cannot trust like external websites, external users and unmanaged devices. Silo executes all web code in a secure, isolated environment that is managed by policy, to provide protection and oversight.    Silo for Research (Toolbox) is a managed attribution and research application. It allows researchers to spoof their true location worldwide, manipulate their hardware and software fingerprints, and to collect, annotate, and securely store internet-based Publicly Available Information (PAI). Silo for Research (Toolbox) also includes tools for post-fetch language translation, link tracking, as well as web code and traffic analysis capabilities. Centralized policy management and full auditing of research activity ensure compliance.      Silo for Safe Access is a one-time-use browser built on-demand in a secure cloud-based container. All web code  is rendered in the cloud and converted into a high-fidelity remote display of the session, protecting endpoints from malware, ransomware, and drive-by downloads. All web activity is logged. Privileges to upload/download and to  access restricted URLs are policy controlled.
Clients:
Customers include various Federal agencies, departments within the US military, top 5 investment banks and consumer banks, global consumer electronics manufacturers, over 15% of AmLaw 50 law firms, and a top 15 municipal government.
Annual Sales:
Not Disclosed.
Access to Contract Vehicles:
Contract Vehicles: GSA SEWP CHESS Direct
Certifications:
Formally ""In Process"" for FedRAMP Certification.
Small Business Status:
Business Categories:
Collaborative Tools
Information Security
Information Management
Cloud Computing
Cyber
Threat Assessment
Risk Management
Web Filters
Research
Antivirus/Worm Products
Authentication Means and Services
Password Protection
Security Management
Information Assurance
Secure Communications
Homeland Security
Analytic Services
NAICS Industry:
Software Publishers (511210)
Companies provide the information for publication in AFCEA directories. To be included, organizations must offer products and/or services that are relevant to a directory's focus and to the AFCEA community. AFCEA reserves the right to edit or remove material that does not meet these criteria.
To update existing company directory information click here

Not a member yet? Join Now
Click here for a list of all AFCEA directories
Sustaining Corporate Members Include
: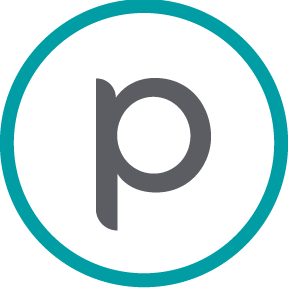 Click here for a list of all Sustaining Members.