| Email this Listing | Update this Listing | Print this Listing


AIMSTAR Information Solutions, Inc
Member Since: 2018
9250 Bendix Rd
Columbia MD 21045-1832
Telephone:
Email:
President:
Theodore Williams
President:
Theodore Williams
Business Focus:
AIMSTAR Information Solutions provides database design, database application development, database administration, and data conversion services. Our name and logo convey our mission to provide information solutions built on a solid data foundation. AIMSTAR, Applications In Multimedia for Science Technology And Research, projects our expertise in developing and deploying applications and solutions in different areas with multiple types of data. We provide information technology consulting and software development services to government, academic, and commercial clients.
Products/Services:
AIMSTAR Information Solutions, Inc. develops database applications and administers database management systems. Our Remote Oracle DBA Services help ensure data security for our clients. Our Data Conversion Services allow clients to convert data between various databases including Oracle, SQL Server, MySQL, and Access.  Our Software Development Services include expertise in several technologies and languages including Java, Oracle APEX, Angular, and Perl.    AIMSTAR provides support for securing database systems and making them satisfy NIST SP 800-53 security controls and comply with CIS benchmarks. Our expertise in this area includes Oracle Database security, Oracle APEX security, Oracle WebLogic security, and security for custom applications built with these technologies.    In addition to traditional database development and database administration, we integrate multimedia and database technology to allow businesses and government agencies to effectively store, index, and retrieve images, text, video, and audio.    AIMSTAR also develops multimedia software for business computer-based training applications and educational institutions.
Clients:
U.S. Census Bureau, NASA, U.S. Department of Transportation, and other commercial and government clients.
Access to Contract Vehicles:
GSA 8(a) STARS II, GSA IT Schedule 70, MD CATS+
Small Business Status:
Small Business
Minority Owned
Business Categories:
Multimedia Systems
Information Security
Training
App Development
Education
Information Management
Research
Consulting
Information Systems
Software Engineering
Systems Integration
Product Installation & Maintenance
Software
Business Information Services/Systems
Client Server Technology
Analytic Services
Data Storage
NAICS Industry:
Computer Systems Design Services (541512)
Other Computer Related Services (541519)
Computer Training (611420)
Computer Facilities Management Services (541513)
Data Processing, Hosting, and Related Services (518210)
Custom Computer Programming Services (541511)
Software Publishers (511210)
Companies provide the information for publication in AFCEA directories. To be included, organizations must offer products and/or services that are relevant to a directory's focus and to the AFCEA community. AFCEA reserves the right to edit or remove material that does not meet these criteria.
To update existing company directory information click here

Not a member yet? Join Now
Click here for a list of all AFCEA directories
Sustaining Corporate Members Include
: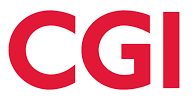 Click here for a list of all Sustaining Members.