BassTech Solutions
Member Since: 2022
3903 Northdale Blvd Ste 100E
Tampa FL 33624-1862
Telephone:
Email:
CEO:
Carl Bass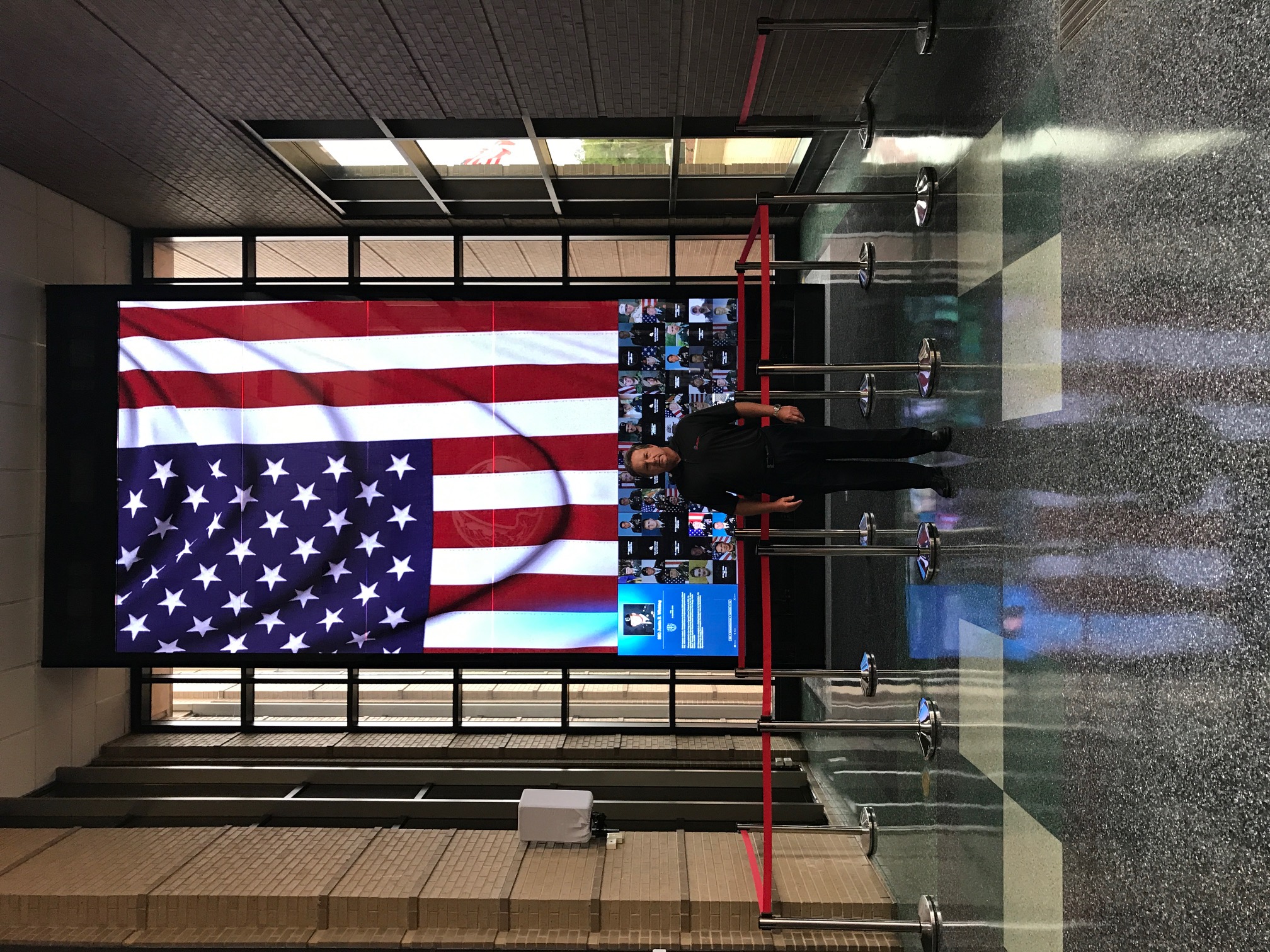 BassTech Solutions' CEO Carl Bass in front of the Fallen Hero Wall at USASOC Headquarters
Manager of Operations:
Laura Jimenez
Business Focus:
In 2021 Carl Bass, the CEO of BassTech Solutions, had the vision to create a specialized boutique company that would be laser focused on providing government clients the best AV/VTC technology design solutions in the industry. With close to 20 years of experience, Carl has seen the AV industry rapidly evolve and migrate. He has developed strong working relationships with numerous government clients as well as external partners and has brought together an internal team of talented employees who understand how to implement the best AV solutions for clients. Carl brings his wealth of experience and expertise to lead the dynamic team at BassTech Solutions to ensure his vision comes to fruition: delivering best-in-class, quality AV/VTC technology integration systems that will fulfill and exceed the expectations and needs of his clients. BassTech Solutions is a full-service technology integration company proudly dedicated to serving a wide variety of federal government clients, including the Department of Defense and allied federal agencies. We have the in-house capabilities to design, build, install and manage complex, state-of-the-art AV/VTC systems that deliver the effective solutions and services that today?s global enterprise organizations need.
Products/Services:
BassTech Solutions designs, builds and installs highly reliable, cost-effective Audio, Visual, Media and Presentation solutions to government entities around the country and across the world. Our products/services include Audio-Visual presentation and display systems, VTC and collaboration platforms, Command and Control Centers, Projection systems, Digital Signage and IPTV, Video Walls, Audio reinforcement and sound masking, Video distribution, Conference rooms, Command and Control Operation facilities, Multi-purpose rooms, Simulation centers, Training classrooms and Huddle rooms.
Clients:
DOD and Federal agencies