| Email this Listing | Update this Listing | Print this Listing


Boeing Company, The
Member Since: 1976
929 Long Bridge Dr
Arlington VA 22202-4208
Telephone:
+1-5628102175
Email:
President and Chief Executive Officer, The Boeing Company:
Dennis A. Muilenburg
President and Chief Executive Officer, The Boeing Company
Executive Vice President, The Boeing Company/ President and Chief Executive Officer, Boeing Defense, Space & Security:
Leanne Caret
Senior Vice President, Global Sales & Marketing, Defense, Space & Security:
Jeff Shockey
Business Focus:
Boeing is the world's largest aerospace company and leading manufacturer of commercial jetliners and defense, space and security systems. A top U.S. exporter, the company supports airlines and U.S. and allied government customers in 150 countries. Boeing products and tailored services include commercial and military aircraft, satellites, weapons, electronic and defense systems, launch systems, advanced information and communication systems, and performance-based logistics and training. Boeing has a long tradition of aerospace leadership and innovation. The company continues to expand its product line and services to meet emerging customer needs. Its broad range of capabilities includes creating new, more efficient members of its commercial airplane family; integrating military platforms, defense systems and the warfighter through network- enabled solutions; creating advanced technology solutions; and arranging innovative customer- financing options. With corporate offices in Chicago, Boeing employs more than 165,000 people across the United States and in more than 65 countries. This represents one of the most diverse, talented and innovative workforces anywhere. Our enterprise also leverages the talents of hundreds of thousands more skilled people working for Boeing suppliers worldwide. Boeing is organized into two business units: Boeing Commercial Airplanes and Boeing Defense, Space & Security. Supporting these units are Boeing Capital Corporation, a global provider of financing solutions; Shared Services Group, which provides a broad range of services to Boeing worldwide; and Boeing Engineering, Operations & Technology, which helps develop, acquire, apply and protect innovative technologies and processes.
Products/Services:
Jetliners, integrated defense systems, airlifters, rotorcraft, unmanned systems, manned fighters, bombers, tankers, maritime aircraft, missiles, space shuttle, space station, launch vehicles, and missile defense systems. Also, airborne warning and control systems, satellites, communications systems, air traffic management systems, airborne mobile information services, cyber and homeland defense systems.
Clients:
Airlines; U.S. departments of Defense, Transportation and Homeland Security; NASA; Federal Aviation Administration; other defense and space organizations throughout the world.
Annual Sales:
$93.4 billion (2017).
Veteran Hiring:
From our hiring and employment programs to our grants and volunteer activities, we help veterans and their families transition successfully into civilian life.
Learn more ...
Small Business Status:
Business Categories:
Satellite Payloads
Satellite Communications
Tactical Data Systems
Information Security
Data Communications
Acoustics
Multichannel Radios
Shipboard Electronics
Tactical C2 Systems
Cyber
Airborne C2 Systems
Signal Processing Systems
C3I Systems
Electronic Support Measures
Networking Technologies
Robotics
Broadband Services
Detection/Identification
Global Positioning System
Strategic C2 Systems
Navigation/Guidance Systems
Secure Communications
Sensors
Signal Analysis
Tactical Radios
Drones/Unmanned Systems
Airborne Warning
Surveillance Systems
Communications Systems
Electronics Design
Intelligence Support Systems
Lasers
Mobile Communications
Systems Integration
Wireless Communications
Information Assurance
Remote Sensing
Companies provide the information for publication in AFCEA directories. To be included, organizations must offer products and/or services that are relevant to a directory's focus and to the AFCEA community. AFCEA reserves the right to edit or remove material that does not meet these criteria.
To update existing company directory information click here

Not a member yet? Join Now
Click here for a list of all AFCEA directories
Sustaining Corporate Members Include
: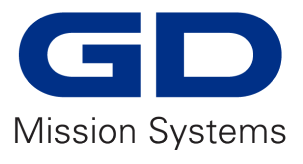 Click here for a list of all Sustaining Members.