| Email this Listing | Update this Listing | Print this Listing


Teradata Government Systems
Member Since: 1990
17095 Via Del Campo
San Diego CA 92127-1711
Telephone:
Email:
President (interim):
Daud Yamin
Office Manager/Executive Assistant:
Debbie Sallet
Business Focus:
For more than 30 years, Teradata has empowered the world's leading organizations to make fact-based, data-driven decisions through integrated data and analytics. Teradata is one of the world's largest companies focused on analytic data solutions through integrated data warehousing, big data analytics and business applications. Only Teradata gives organizations the advantage to transform data across the organization into actionable insights, empowering leaders to think boldly and act decisively for the best decisions possible.
Products/Services:
Teradata offers end-to-end analytic solutions that   include services, hardware and software, and   applications. Its patented data management and   analytic technology differentiates it from its   competitors.
Clients:
Teradata's customers include leaders from all industries around the world that transform their data into actionable insights. Its customers recognize Teradata as one of InformationWeek's Top 10 Strategic Vendors.
Annual Sales:
$2.3 billion.
Certifications:
EAL4, CMMI Level 3, NIACAP, DIACAP, DITSCAP, FIPS 140-2, Navy DADMS, NMCI, IPv6, ISO 17799, ISO 27001, SCP, ISO 9001:2008, ANSI SQL:2008.
Small Business Status:
Business Categories:
Strategic C2 Systems
Information Security
Training
Health Care
Logistics
Homeland Security
Security Management
Information Assurance
Risk Management
Vulnerability Assessment
Compression Technology
Consulting
Decision/Proposal Support
Detection/Identification
Information Systems
Intrusion Detection
C3I Systems
Collaborative Tools
Financial Services/Management
App Development
Education
Information Management
Modeling/Simulation
Software Engineering
Systems Integration
Trusted Computer Systems
Professional Services
Solid State Devices
Super/Strategic Computing
Operations & Maintenance
Optical Disks/Storage
Test and Evaluation Equipment
Tactical Data Systems
Security Assessments
Threat Assessment
Intelligence Support Systems
Cloud Computing
Cyber
Disaster Recovery/Reconstitution Assistance
Data Storage
Business Information Services/Systems
Professional Development
Geographic Information Systems
Analytic Services
Marketing
Automatic Target Recognition
Signal Analysis
Software
Strategic Planning
Systems Engineering/Technical Assistance
NAICS Industry:
Custom Computer Programming Services (541511)
Computer Facilities Management Services (541513)
Computer Storage Device Manufacturing (334112)
Electronic Computer Manufacturing (334111)
Other Computer Peripheral Equipment Manufacturing (334119)
Computer Terminal Manufacturing (334113)
Computer Systems Design Services (541512)
Other Computer Related Services (541519)
Software Publishers (511210)
Companies provide the information for publication in AFCEA directories. To be included, organizations must offer products and/or services that are relevant to a directory's focus and to the AFCEA community. AFCEA reserves the right to edit or remove material that does not meet these criteria.
To update existing company directory information click here

Not a member yet? Join Now
Click here for a list of all AFCEA directories
Sustaining Corporate Members Include
: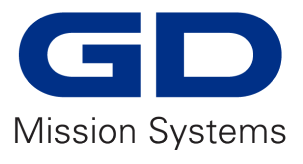 Click here for a list of all Sustaining Members.