| Email this Listing | Update this Listing | Print this Listing


NexTech Solutions LLC
Member Since: 2015
6701 S Dale Mabry Hwy
Tampa FL 33611-5109
Telephone:
Email:
President:
Dan Kunkel
Brand and Marketing Manager:
Jolie Richards
Business Focus:
NexTech Solutions LLC is a Service-Disabled Veteran-Owned Small Business Information Technology mission optimizing systems integrator, value added-reseller (VAR) and engineering services provider to the U.S. Government. We pride ourselves on quality, integrity and fairness to our customers, employees and business partners. Our management team consists of veteran technology engineers and managers with over 55 years of working knowledge and experience with the Federal Government. With our best-of-breed technology partners, NexTech Solutions is focused on systems and network engineering to support: Application Delivery, Voice/Video Web Collaboration, and Cyber Security. We devote our time to listening and truly understanding the unique mission requirements of our Federal clientele. We then connect the best available technologies and processes to the mission's needs. By doing so, we are able to impart to our clients the best possible technologies with world-class service.
Products/Services:
Our wide-ranging areas of expertise assure that your organization is supported and protected, no matter what solution is needed. NTS has a range of services including cloud, data center, and edge solutions that bring the best technologies to where they are needed most, whether on-premise, in the cloud, or on the battlefield. Let us deliver the technical and management expertise, mission understanding, product integration experience that your program needs to meet its mission requirements. The dedicated professionals at NTS are committed to providing you with top-quality application delivery, voice/video/web collaboration and cyber-security solutions. Our world-class service is tailored to your specific requirements backed by 55 years of working knowledge and collaboration with the Federal Government.    Our areas of expertise include: WAN Bandwith Optimization, Tactical Data Centers, Machine Learning/AI, Data Loss Prevention for Cloud Data, Intelligent Network & App Visibility, Hyper-Converged Infrastructures (HCI), Mobile Tactical VTC/Collaboration, Software-defined Networking (SDN), Secure Unified Communications, Cloud Access Security Broker, IPTV Management & Distribution, Data Storage, Next-Generation Firewalls, Wireless Communications, and Cloud Migration.     Our comprehensive services empower clients at every stage throughout our collaboration with them, from support during initial deployment to continuous solution updates following project completion. We provide support, training and compliance services that ensure every project meets the strictest standards of quality.
Access to Contract Vehicles:
NexTech Solutions LLC offers an extensive range of contracting vehicles to meet the needs of our government clients, either as prime or sub. We participate in both Veteran-owned and service-disabled small business set-aside programs including VOSB (Veteran-Owned) and SDVOSB (Service Disabled). We also offer access to other set-aside programs, including 8(a), HUBzone and SBA Certified 8(a) Alaska Native Corp. We offer an extensive range of contracting purchase vehicles to meet the needs of our government clients: - NASA SEWP V - GSA Schedule IT 70 - STARS II GWAC - NETCENTS-2 - Alliant - DHS First Source II - ENCORE II - CHESS ITES-2 Small Business(set-aside) programs: - VOSB (Veteran Owned) - SDVOSB (Service Disabled) Access to other set-aside programs: - 8(a) - HUBzone - SBA Certified 8(a) Alaska and Native Corp
Certifications:
100% Cleared Engineering Staff (Secret/TS); DoD 8570.1-M IAT, IAM, IASAE level-III; (ISC)2 CISSP-ISSEP, PMI-PMP, CompTIA Sec+, Net+, A+; VMwareVCP-5; Acano Certified Expert (ACE); Cisco/Tandber Telepresence;Cisco CMS (ACANO) Certified; Cisco CCNP, CCDP, VTVS-2, CCSP, CCNA, CCNA-W; Vidyo VC-DSE; Microsoft MCP; EMC Velocity; VBrick Systems Network Certified Engineers VNCE; Riverbed Certified Engineers & Sales Staff; RCSP-W, RCSP-NPM, RCSA-SD
Small Business Status:
Small Business
Veteran Owned
Service Disabled Veteran Owned
Business Categories:
Video Equipment
Cloud Computing
Cyber
Data Storage
Intrusion Detection
Collaborative Tools
Engineering & Technical Support
Tactical Data Systems
Video Teleconferencing
Information Security
Training
Data Communications
Emergency Communications
Telecom System Design/Engineering
Teleconferencing
Communications Systems
Trusted Computer Systems
Wireless Communications
Information Assurance
Networking Technologies
Telecom Equipment/Services
Broadcast Equipment
Business Information Services/Systems
Vulnerability Assessment
Consulting
Information Management
Information Systems
NAICS Industry:
Research and Development in the Physical, Engineering, and Life Sciences (except Biotechnology) (541712)
Administrative Management and General Management Consulting Services (541611)
Computer and Office Machine Repair and Maintenance (811212)
Software Publishers (511210)
Other Computer Related Services (541519)
Computer Systems Design Services (541512)
All Other Professional, Scientific, and Technical Services (541990)
Computer and Computer Peripheral Equipment and Software Merchant Wholesalers (423430)
Cable and Other Subscription Programming (515210)
Wireless Telecommunications Carriers (except Satellite) (517312)
Radio and Television Broadcasting and Wireless Communications Equipment Manufacturing (334220)
Telecommunications Resellers (517911)
Communication Equipment Repair and Maintenance (811213)
Audio and Video Equipment Manufacturing (334310)
Engineering Services (541330)
Other Communications Equipment Manufacturing (334290)
Electronic Computer Manufacturing (334111)
All Other Miscellaneous Electrical Equipment and Component Manufacturing (335999)
Companies provide the information for publication in AFCEA directories. To be included, organizations must offer products and/or services that are relevant to a directory's focus and to the AFCEA community. AFCEA reserves the right to edit or remove material that does not meet these criteria.
To update existing company directory information click here

Not a member yet? Join Now
Click here for a list of all AFCEA directories
Sustaining Corporate Members Include
: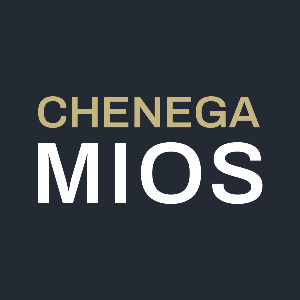 Click here for a list of all Sustaining Members.