| Email this Listing | Update this Listing | Print this Listing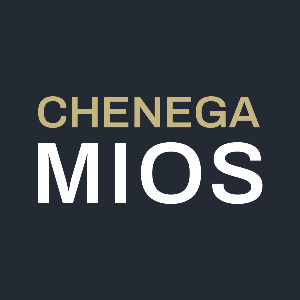 Chenega MIOS
Member Since: 2019
10505 Furnace Rd Ste 205
Lorton VA 22079-2636
Telephone:
Email:
President and CEO:
John A Campagna
AFCEA Contact:
April Elnagdy
Business Focus:
Headquartered in Lorton, VA -- Military, Intelligence and Operations Support (MIOS) Strategic Business Unit (SBU) is a shared services division of Chenega Corporation. Chenega MIOS provides standard business services to its wholly-owned companies of Chenega Corporation, and assists in the management of contracts with a net value of over $600 million dollars. The MIOS SBU provides each company shared support, including Human Resources, Recruiting, Contracting, Marketing, Administration, Finance & Accounting, Business Development, and Security, allowing each company to focus on their customers in their day to day operations. The SBU operates as an ISO 9001:2015 certified company, documenting proven management processes utilized on current contracts and built on lessons learned which enhance program management, improve quality assurance and increase operational efficiencies, all as a standard performance to our customers.
Products/Services:
Contracting, Marketing, Finance & Accounting, Recruiting, Security, Human Resources, and Quality
Certifications:
ISO 9001:2015 certified
Small Business Status:
Small Business
Federally-designated Small Business
8A Firms
Minority Owned
Native American Owned
Business Categories:
Systems Engineering/Technical Assistance
Analytic Services
Operations & Maintenance
Cloud Computing
Cyber
Training
Logistics
Software Engineering
Product Installation & Maintenance
Electronic Support Measures
Engineering & Technical Support
Record Management
Professional Services
Communications Systems
Intelligence Support Systems
Education
Companies provide the information for publication in AFCEA directories. To be included, organizations must offer products and/or services that are relevant to a directory's focus and to the AFCEA community. AFCEA reserves the right to edit or remove material that does not meet these criteria.
To update existing company directory information click here

Not a member yet? Join Now
Click here for a list of all AFCEA directories
Sustaining Corporate Members Include
:
Click here for a list of all Sustaining Members.