| Email this Listing | Update this Listing | Print this Listing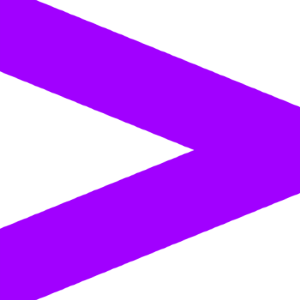 Accenture
Member Since: 1998
800 N Glebe Rd Ste 300
Arlington VA 22203-2151
Telephone:
Email:
Business Focus:
Accenture Federal Services, a wholly owned subsidiary of Accenture LLP, is a U.S. company with offices in Arlington, Virginia. Accenture's federal business has served every cabinet-level department and 30 of the largest federal organizations. Accenture Federal Services transforms bold ideas into breakthrough outcomes for clients at defense, intelligence, public safety, civilian and military health organizations.
Products/Services:
Command and control, intelligence, modeling and simulation, space and communications, trusted information sharing, consulting, systems integration and outsourcing.
Clients:
U.S. defense agencies: U.S. Army, Navy, DISA, DLA, intelligence agencies.
Access to Contract Vehicles:
CIO-SP3, Alliant, OASIS, HCaTS, IT-70; FABS Schedule 520, MOBIS 874, SIISS BPA, ACCENT, Eagle II, ITSS-4, SeaPort-e, SeaPort-NxG, NAVSUP PIRMDS2, Navy FIP; ALLIANT 2; DISA SETI
Veteran Hiring:
We are excited to offer a unique training program for military service members and veterans who want to pursue a career in technology and software engineering. The Accenture Veteran Technology Training Program is a two-month training program that will equip veterans with the technical skills they need to position themselves for employment as an Entry Level Software Engineering Associate with Accenture.
Learn more ...
Small Business Status:
Business Categories:
Systems Integration
Trusted Computer Systems
Homeland Security
Information Assurance
Intelligent Networks
Training
Health Care
Logistics
Satellite Communications
Acquisition Management
Cloud Computing
Professional Services
Communications Systems
Intelligence Support Systems
Mission Planning
Business Information Services/Systems
Professional Development
Space Communications
Strategic C2 Systems
Education
Information Management
Modeling/Simulation
Collaborative Tools
Engineering & Technical Support
Financial Services/Management
Research
Consulting
Decision/Proposal Support
Management Services
NAICS Industry:
Engineering Services (541330)
Custom Computer Programming Services (541511)
Computer Systems Design Services (541512)
Administrative Management and General Management Consulting Services (541611)
All Other Miscellaneous Schools and Instruction (611699)
Other Management Consulting Services (541618)
Research and Development in the Physical, Engineering, and Life Sciences (except Biotechnology) (541712)
Where You Can Find Accenture
08/15/2022 TechNet Augusta EXH 2022
Companies provide the information for publication in AFCEA directories. To be included, organizations must offer products and/or services that are relevant to a directory's focus and to the AFCEA community. AFCEA reserves the right to edit or remove material that does not meet these criteria.
To update existing company directory information click here

Not a member yet? Join Now
Click here for a list of all AFCEA directories
Sustaining Corporate Members Include
: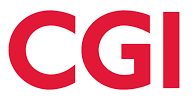 Click here for a list of all Sustaining Members.