| Email this Listing | Update this Listing | Print this Listing


World Wide Technology Inc.
Member Since: 1998
1 World Wide Way
Saint Louis MO 63146-3002
Telephone:
Email:
Chairman:
David Steward
President:
Joe Koenig
Sr. Vice President, Public Sector:
Bryan Thomas
Business Focus:
Founded in 1990, WWT has grown to become a global technology solution provider with $13.4 billion in annual revenue. With thousands of IT engineers, hundreds of application developers and unmatched labs for testing and deploying technology at scale, WWT helps customers bridge the gap between IT and the business. By bringing leading technology companies together in a physical yet virtualized environment through its Advanced Technology Center, WWT integrates individually impressive technologies to produce game-changing solutions. Based in St. Louis, WWT employs 7,000 employees and operates more than 4 million square feet of warehousing, distribution and integration space in more than 20 facilities throughout the world.
Clients:
FBI, DOD, Department of Veterans Affairs, USDA, Department of Justice, Department of Homeland Security, USPS. Major partners include Cisco, HP, NetApp, DellEMC, Oracle, VMware, Citrix and Microsoft.
Annual Sales:
$13.4 Billion
Access to Contract Vehicles:
ITES-3S ITES-3H NIH CIO-VS NASA SEWP V NETCENTS-2P GSA Schedule
Certifications:
NMSDC
Small Business Status:
Business Categories:
Secure Communications
Software Engineering
Systems Integration
Telephone Equipment/Systems
Wireless Communications
E-Commerce
Engineering & Technical Support
Internet Technologies
Professional Services
Switching Equipment
Telecom System Design/Engineering
Teleconferencing
Cables
Communications Systems
Mobile Communications
Networking Technologies
Software
Systems Engineering/Technical Assistance
Telecom Equipment/Services
Professional Development
Computer Peripherals
Computers/CASE
Education
Information Management
Video Teleconferencing
Training
Logistics
Wire/Cable
Cases and Containers
Information Systems
Optical Disks/Storage
Rugged Systems
Security Devices
Smart Cards & Services
Data Storage
NAICS Industry:
Wired Telecommunications Carriers (517311)
Search, Detection, Navigation, Guidance, Aeronautical, and Nautical System and Instrument Manufacturing (334511)
Telephone Apparatus Manufacturing (334210)
Radio and Television Broadcasting and Wireless Communications Equipment Manufacturing (334220)
Electronic Computer Manufacturing (334111)
Computer Storage Device Manufacturing (334112)
Other Communications Equipment Manufacturing (334290)
Communication Equipment Repair and Maintenance (811213)
Telecommunications Resellers (517911)
Custom Computer Programming Services (541511)
Computer Facilities Management Services (541513)
Software Publishers (511210)
Computer and Computer Peripheral Equipment and Software Merchant Wholesalers (423430)
Other Computer Related Services (541519)
Computer and Office Machine Repair and Maintenance (811212)
Computer Systems Design Services (541512)
Other Electronic and Precision Equipment Repair and Maintenance (811219)
Computer Training (611420)
Where You Can Find World Wide Technology Inc.
04/20/2021 TN Augusta 20 Virtual Support
Companies provide the information for publication in AFCEA directories. To be included, organizations must offer products and/or services that are relevant to a directory's focus and to the AFCEA community. AFCEA reserves the right to edit or remove material that does not meet these criteria.
To update existing company directory information click here

Not a member yet? Join Now
Click here for a list of all AFCEA directories
Sustaining Corporate Members Include
: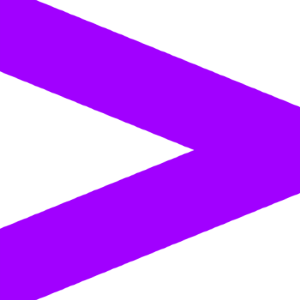 Click here for a list of all Sustaining Members.