| Email this Listing | Update this Listing | Print this Listing


ASI Government
Member Since: 2002
1901 N Moore St Ste 1204
Arlington VA 22209-1718
Telephone:
Email:
Chief Executive Officer and President:
Kimberly (Kymm) McCabe
Chief Business Development Officer:
Jaqueline (Jackie) Owens Lancaster
Chief Information Officer:
Balaji Ramanujam
Business Focus:
ASI provides innovative acquisition, program management, strategy and organizational performance, work force development and mission support solutions to a diverse spectrum of federal clients, including civilian, defense and homeland security agencies. Leveraging unique approaches fueled by knowledge, productivity and learning tools, including the Virtual Acquisition Office, Applied Learning Online and Tailored Acquisition Portal. ASI delivers experiences that reignite passion and drive results through its ""Unexpected, by Design"" delivery philosophy.
Products/Services:
Serving the federal government for more than 15   years, ASI Government provides tailored solutions to   improve acquisition, program management, work force   development and organizational performance.
Clients:
ASI Government serves more than 130 federal agencies.
Access to Contract Vehicles:
ASI's services, products and training are available through Federal Supply Schedule contracts MOBIS and Schedule 70, Library of Congress FEDLINK and Blanket Purchase Agreements. SeaPort-NxG.
Small Business Status:
Business Categories:
Systems Engineering/Technical Assistance
Professional Development
Homeland Security
Professional Services
Threat Assessment
Education
Collaborative Tools
Vulnerability Assessment
Consulting
Acquisition Management
Cloud Computing
Cyber
Market Research
Information Security
Training
Companies provide the information for publication in AFCEA directories. To be included, organizations must offer products and/or services that are relevant to a directory's focus and to the AFCEA community. AFCEA reserves the right to edit or remove material that does not meet these criteria.
To update existing company directory information click here

Not a member yet? Join Now
Click here for a list of all AFCEA directories
Sustaining Corporate Members Include
: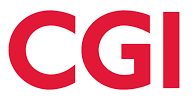 Click here for a list of all Sustaining Members.