| Email this Listing | Update this Listing | Print this Listing


Technica Corporation
Member Since: 2006
22970 Indian Creek Dr Ste 500
Dulles VA 20166-6740
Telephone:
Email:
Vice President, Business Development:
Doug Sickler
Chief Operating Officer:
Lisa Trombley
Director, DoD Operations:
Basil Parker
Business Focus:
Technica Corporation, founded in 1991, has a distinguished record of providing IT solutions to the federal government. The company is a leader in network management, network defense, global information grid, enterprise management and information assurance. Certifications and methods include CMMI Level 2, PMP PMO resources and ITIL expertise. Technica is a veteran- and minority-owned small disadvantaged business. Technica is an equal opportunity employer.
Products/Services:
Network security and information assurance, network management integration, SOA, enterprise application integration, enterprise architecture, software development, IV&V, network transport technologies,  program management.
Clients:
Department of Defense and other federal agencies.
Annual Sales:
$152 million
Access to Contract Vehicles:
ACCENT, NETCENTS-2, DHS DCM-CMaaS BPA; DISA GSM-ETI; FBI IT Triple S BPA; FBI Security Engineering BPA; GSA FS Schedule 70 GWAC; NASA SEWP V GWAC.
Certifications:
CMMI Level 3; ITILv3; ICS2 CISSP, ISSEP, CompTia Network+ and Security+, SOA, SOACP, SCIP, Cisco CCNA, CCIE, CCNP, Juniper JNCIA, PMI, PMP, DoD Directive 8570
Small Business Status:
Federally-designated Small Business
Business Categories:
Network Management
Collaborative Tools
Engineering & Technical Support
Internet Technologies
Information Security
Data Communications
Logistics
Professional Services
Switching Equipment
Telecom System Design/Engineering
Security Devices
Cloud Computing
Cyber
Networking Technologies
Software
Systems Engineering/Technical Assistance
Telecom Equipment/Services
Business Information Services/Systems
Analytic Services
Secure Communications
Software Engineering
Systems Integration
Product Installation & Maintenance
Information Assurance
Vulnerability Assessment
Consulting
Information Systems
Business Process Re-Engineering
App Development
NAICS Industry:
Computer Storage Device Manufacturing (334112)
Telephone Apparatus Manufacturing (334210)
Radio and Television Broadcasting and Wireless Communications Equipment Manufacturing (334220)
Electronic Computer Manufacturing (334111)
Computer Facilities Management Services (541513)
Engineering Services (541330)
Other Communications Equipment Manufacturing (334290)
Computer and Computer Peripheral Equipment and Software Merchant Wholesalers (423430)
Computer Systems Design Services (541512)
Data Processing, Hosting, and Related Services (518210)
All Other Professional, Scientific, and Technical Services (541990)
Custom Computer Programming Services (541511)
Other Computer Related Services (541519)
Computer and Office Machine Repair and Maintenance (811212)
Other Electronic and Precision Equipment Repair and Maintenance (811219)
Administrative Management and General Management Consulting Services (541611)
Where You Can Find Technica Corporation
04/26/2022 TechNet Cyber EXH 2022
06/08/2021 TechNet Cyber EXH 2021
Companies provide the information for publication in AFCEA directories. To be included, organizations must offer products and/or services that are relevant to a directory's focus and to the AFCEA community. AFCEA reserves the right to edit or remove material that does not meet these criteria.
To update existing company directory information click here

Not a member yet? Join Now
Click here for a list of all AFCEA directories
Sustaining Corporate Members Include
: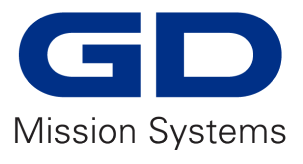 Click here for a list of all Sustaining Members.