| Email this Listing | Update this Listing | Print this Listing


Addx
Member Since: 2003
4825 Mark Center Drive
Suite 300
Alexandria VA 22311
Telephone:
+1-5714512777
Email:
President & CEO:
William Millward
SVP Corporate BD:
John Millward
SVP & CTO:
Joe Conway
Business Focus:
Addx Corporation technology and business solutions integrator to federal marketplace. The company improves client mission performance and delivers significant ROI through delivering extraordinary customer satisfaction, business process management and infrastructure modernization. Services include program management operations, AWS cloud services, systems integration, business process re-engineering, human capital management, training, acquisition support, strategy, technology, financial, forensics, compliance, investigations, studies, analyses, modeling and simulation, data analytics and cloud management. Addx is an SDVOSB and maintains a Top Secret facility.
Products/Services:
Management consulting, human capital, business process, operations research, performance, financial, AWS cloud partner, information technology, software development, governance, systems engineering, cloud, program management, forensics, compliance, training, acquisition support.
Clients:
Defense (Joint Staff, Army, Navy, Air Force, OSD); Homeland Security (CBP, CG, TSA, HQ); Veterans Affairs; Treasury; Commerce; Transportation; GSA (FAS).
Annual Sales:
$ 25 million.
Access to Contract Vehicles:
OASIS SB Pool 3 - Engineering; GSA MAS, GSA IT Schedule 70; FAA eFAST; SeaPort-e; SeaPort-NxG; DHS PACTS, RS3, IWRP, SBIR & STTR
Certifications:
CMMI Lvl 3
Veteran Hiring:
SDVOSB
Learn more ...
Small Business Status:
Small Business
Veteran Owned
Service Disabled Veteran Owned
Business Categories:
Operations & Maintenance
Strategic C2 Systems
Business Process Re-Engineering
App Development
Electronic Health Records
Air Traffic Control
Education
Tactical C2 Systems
Acquisition Management
Cloud Computing
Cyber
Personnel Security Assessments
Data Storage
Airborne C2 Systems
Application Service Providers
Artificial Intelligence
Information Security
Training
Data Communications
Display Systems
Open Systems
Research
Risk Management
Vulnerability Assessment
Web Filters
Record Management
Consulting
Detection/Identification
Networking Technologies
Robotics
Signal Analysis
Software
Speech Processing
Strategic Planning
Systems Engineering/Technical Assistance
Drones/Unmanned Systems
Business Information Services/Systems
Professional Development
Client Server Technology
Signal Processing Systems
Firewalls
Intrusion Detection
Network Management
Public Key Infrastructure & Systems
Power/Energy
C3I Systems
Collaborative Tools
Cryptographic Products
Electronic Warfare Systems
Super/Strategic Computing
Surveillance Systems
Accreditation/Certification
Threat Assessment
Electronic Data Interchange
Professional Services
Repair Equipment/Services
Sensors
Software Engineering
Systems Integration
Homeland Security
Authentication Means and Services
Security Management
E-Commerce
Market Research
Environmental Systems
Health Care
Logistics
Imaging
Information Management
Modeling/Simulation
Intelligence Support Systems
Mission Planning
Field Engineering
Global Positioning System
Information Systems
Management Services
Message Systems
Engineering & Technical Support
Financial Services/Management
Internet Technologies
Intranet Technologies
Analytic Services
Laboratory Facilities
Marketing
Information Assurance
Intelligent Networks
NAICS Industry:
All Other Information Services (519190)
Investigation Services (561611)
Computer Facilities Management Services (541513)
Engineering Services (541330)
Testing Laboratories (541380)
Telephone Answering Services (561421)
Other Scientific and Technical Consulting Services (541690)
Process, Physical Distribution, and Logistics Consulting Services (541614)
Environmental Consulting Services (541620)
Private Mail Centers (561431)
Internet Publishing and Broadcasting and Web Search Portals (519130)
All Other Professional, Scientific, and Technical Services (541990)
Custom Computer Programming Services (541511)
Data Processing, Hosting, and Related Services (518210)
Computer Systems Design Services (541512)
Marketing Consulting Services (541613)
Facilities Support Services (561210)
Document Preparation Services (561410)
Computer and Office Machine Repair and Maintenance (811212)
Temporary Help Services (561320)
Office Administrative Services (561110)
Administrative Management and General Management Consulting Services (541611)
Professional and Management Development Training (611430)
Other Management Consulting Services (541618)
Other Computer Related Services (541519)
Security Guards and Patrol Services (561612)
Computer Training (611420)
Research and Development in the Physical, Engineering, and Life Sciences (except Biotechnology) (541712)
Research and Development in the Social Sciences and Humanities (541720)
Convention and Trade Show Organizers (561920)
Human Resources Consulting Services (541612)
Other Technical and Trade Schools (611519)
Software Publishers (511210)
Companies provide the information for publication in AFCEA directories. To be included, organizations must offer products and/or services that are relevant to a directory's focus and to the AFCEA community. AFCEA reserves the right to edit or remove material that does not meet these criteria.
To update existing company directory information click here

Not a member yet? Join Now
Click here for a list of all AFCEA directories
Sustaining Corporate Members Include
: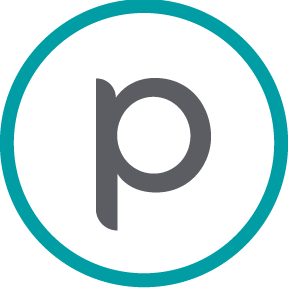 Click here for a list of all Sustaining Members.