| Email this Listing | Update this Listing | Print this Listing


CommScope
Member Since: 2004
1100 Commscope Pl SE
Hickory NC 28602-3619
Telephone:
Email:
Vice President, Federal Sales:
Chris Collura
Federal Sales Director, DoD:
John McDonald
Federal Sales Director, Civilian & Intelligence Community:
Jay Williams
Business Focus:
CommScope and the recently acquired ARRIS and Ruckus Networks are redefining tomorrow by shaping the future of wired and wireless communications. Our combined global team of employees, innovators and technologists have empowered customers in all regions of the world to anticipate what's next and push the boundaries of what's possible. Discover more at www.commscope.com/arris-ruckus.
Products/Services:
Multimode and Single-mode fiber cabling, connectivity & management, pre-terminated fiber, Copper cabling & connectivity, pre-terminated copper, automated infrastructure solutions, DCIM, In-Building wireless, passive optical LAN solutions.
Clients:
Federal, state and local government agencies. Military and commercial clients globally.
Small Business Status:
Business Categories:
Wireless Communications
Components
Fiber Optics
Intelligent Networks
Network Management
Broadband Services
Wire/Cable
Consulting
Telecom Equipment/Services
Connectors
Networking Technologies
Antenna Technology
Telecom System Design/Engineering
Cables
Communications Systems
Patch Panels
Switching Equipment
NAICS Industry:
Copper Wire (except Mechanical) Drawing (331422)
Other Communication and Energy Wire Manufacturing (335929)
Other Communications Equipment Manufacturing (334290)
Radio and Television Broadcasting and Wireless Communications Equipment Manufacturing (334220)
Other Computer Peripheral Equipment Manufacturing (334119)
Telephone Apparatus Manufacturing (334210)
All Other Telecommunications (517919)
Other Electronic Component Manufacturing (334419)
Fiber Optic Cable Manufacturing (335921)
Where You Can Find CommScope
04/26/2022 TechNet Cyber EXH 2022
02/16/2022 WEST 2022 Exhibitors
11/09/2021 TechNet Indo Pacific EXH 21
06/08/2021 TechNet Cyber EXH 2021
Companies provide the information for publication in AFCEA directories. To be included, organizations must offer products and/or services that are relevant to a directory's focus and to the AFCEA community. AFCEA reserves the right to edit or remove material that does not meet these criteria.
To update existing company directory information click here

Not a member yet? Join Now
Click here for a list of all AFCEA directories
Sustaining Corporate Members Include
: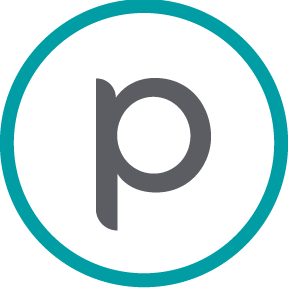 Click here for a list of all Sustaining Members.