| Email this Listing | Update this Listing | Print this Listing


SMS Data Products Group, Inc.
Member Since: 2005
1751 Pinnacle Dr Ste 1200
McLean VA 22102-3881
Telephone:
Email:
Executive Vice President:
Luis Laranjeira
Business Focus:
Founded in 1976, SMS Data Products Group, Inc. is a leading architect and integrator of enterprise- class network infrastructure, information security and information storage systems. As a systems integration firm, the company designs, builds and supports data storage, information security and network architectures with the best technologies available for each customer's unique requirements.
Products/Services:
--Professional Services  --Cyber Security  --Enterprise IT  --Business Analytics  --Mobility Solutions  --Product Solutions
Access to Contract Vehicles:
RS3, NETCENTS-2, IT Schedule 70; NASA SEWP, IMCS III, SeaPort-e, DoD IACs CS TAT, Army Webfiltering BPA, ITES-3, SeaPort-NxG
Certifications:
ISO 9001:2008; ISO/IEC 20000-1:2001; CMMI Level 3 for Development; CMMI Level 3 for Services
Small Business Status:
Where You Can Find SMS Data Products Group, Inc.
08/15/2022 TechNet Augusta EXH 2022
04/26/2022 TechNet Cyber EXH 2022
08/17/2021 TechNet Augusta EXH 2021
06/08/2021 TechNet Cyber EXH 2021
Companies provide the information for publication in AFCEA directories. To be included, organizations must offer products and/or services that are relevant to a directory's focus and to the AFCEA community. AFCEA reserves the right to edit or remove material that does not meet these criteria.
To update existing company directory information click here

Not a member yet? Join Now
Click here for a list of all AFCEA directories
Sustaining Corporate Members Include
: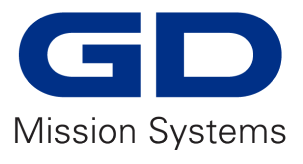 Click here for a list of all Sustaining Members.