| Email this Listing | Update this Listing | Print this Listing


Endace
Member Since: 2008
13809 N Highway 183 Ste 806
Austin TX 78750-1211
Telephone:
Email:
Federal Sales:
Jeff Boyd
John Attala:
VP of Sales
Chief Executive Officer:
Stuart Wilson
Business Focus:
The open EndaceProbe Analytics Platform can host 3rd-party network analytics applications while simultaneously recording a 100% accurate Network History, providing definitive evidence for investigating cybersecurity threats, quantifying data breaches and analyzing network or application performance problems. Deploying a dedicated Analytics Platform enables agile deployment of analytics functions on-demand and dramatically reduces OPEX and CAPEX costs by consolidating datacenter hardware. Hosted analytics applications can analyze live traffic at full line rate, or use Playback to analyze historical traffic for powerful, back-in-time analysis. Global customers include banks, hospitals, telcos, broadcasters, retailers, web giants, governments and military.
Products/Services:
The EndaceProbe Analytics Platform provides full packet capture and recording, with zero packet loss, on network links from 10Mbps to 100Gbps, allowing organizations to capture, index and store a 100% accurate record of network activity.    EndaceProbes are the industry's only, truly, open packet capture platform, allowing both hosting of, and integration with, commercial, open-source and custom analytics applications.    Accelerate response times and reduce costs by hosting and integrating with analytics solutions from Cisco, Palo Alto Networks, Dynatrace, Splunk and Plixer, and custom or open-source tools such as SNORT, Bro IDS, Suricata, Argus or Nagios. Hosted applications can access live network traffic at line rate, or use Playback to analyze recorded Network History.
Clients:
DISA, ASAF, Los Alamos Labs, AAFES, The World Bank, FAA, General Dynamics
Small Business Status:
Business Categories:
Intrusion Detection
Collaborative Tools
Vulnerability Assessment
Threat Assessment
Security Devices
Cyber
Networking Technologies
Security Management
NAICS Industry:
Electronic Computer Manufacturing (334111)
Where You Can Find Endace
08/17/2021 TechNet Augusta EXH 2021
06/08/2021 TechNet Cyber EXH 2021
Companies provide the information for publication in AFCEA directories. To be included, organizations must offer products and/or services that are relevant to a directory's focus and to the AFCEA community. AFCEA reserves the right to edit or remove material that does not meet these criteria.
To update existing company directory information click here

Not a member yet? Join Now
Click here for a list of all AFCEA directories
Sustaining Corporate Members Include
: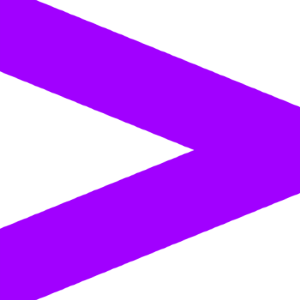 Click here for a list of all Sustaining Members.