| Email this Listing | Update this Listing | Print this Listing


ASG Federal, Inc.
Member Since: 2008
2355 Dulles Corner Blvd Ste 100
Herndon VA 20171-4657
Telephone:
Email:
Vice President, Federal Sales and Operations:
Tom Spann
Federal Operations Manager:
Leila Salim
Business Focus:
ASG Federal Inc. provides the federal government with world-class professional services and software solutions for metadata, applications, operations, content, performance, security and infrastructure management. Through a wealth of technologies that have been either developed in-house or gained through strategic acquisitions, ASG Federal enables clients with both mainframe and distributed environments to mobilize their resources, boost productivity and enhance performance through the intelligent use of technology.
Products/Services:
ASG Federal's enterprise software solutions focus on   applications, content, infrastructure, identity,   metadata, operations and performance management.
Clients:
ASG Federal Inc. serves the federal government, all military services, DOD, VA, DHS and other civilian and defense agencies.
Small Business Status:
Business Categories:
Record Management
Software
Business Information Services/Systems
Cloud Computing
NAICS Industry:
Software Publishers (511210)
Companies provide the information for publication in AFCEA directories. To be included, organizations must offer products and/or services that are relevant to a directory's focus and to the AFCEA community. AFCEA reserves the right to edit or remove material that does not meet these criteria.
To update existing company directory information click here

Not a member yet? Join Now
Click here for a list of all AFCEA directories
Sustaining Corporate Members Include
: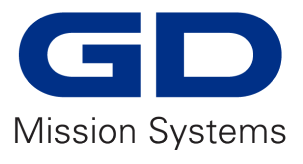 Click here for a list of all Sustaining Members.