| Email this Listing | Update this Listing | Print this Listing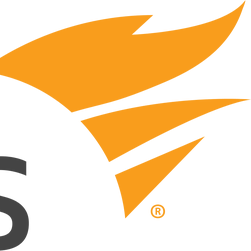 SolarWinds
Member Since: 2010
7171 Southwest Pkwy Bldg 400
Austin TX 78735-0002
Telephone:
Email:
VP Sales :
Ben Baldi
Business Focus:
SolarWinds eliminates complexity from every IT process imaginable: network operations, resource consolidation, legacy product migration, continuous monitoring, cyber security, even compliance, so you can do more with less. Our products are easy to buy, install, use, scale, and maintain, yet still provide the power to resolve any IT management problem. Our government clients use SolarWinds IT solutions everywhere: the data center, the classroom, and in the field.
Products/Services:
Network operations, compliance, data center ops & consolidation, continuous monitoring, cyber security, cloud computing, mobile workforce & devices, scaling to the enterprise.
Clients:
US Air Force, Army, NSA, DISA, NOAA, US Special Operations Command, Department of Commerce, NASA
Annual Sales:
$120 million
Certifications:
certifications and approvals include: ARMY CoN, AIR FORCE APL, NAVY DADMS. Technical requirements includes: FIPS Compatible, DISA STIGs, Common Criteria EAL 2 certification, Section 508 VPATs
Small Business Status:
Business Categories:
Software
Internet Technologies
Management Services
NAICS Industry:
Software Publishers (511210)
Where You Can Find SolarWinds
08/17/2021 TechNet Augusta EXH 2021
02/16/2021 WEST 2021 Exhibitors
Companies provide the information for publication in AFCEA directories. To be included, organizations must offer products and/or services that are relevant to a directory's focus and to the AFCEA community. AFCEA reserves the right to edit or remove material that does not meet these criteria.
To update existing company directory information click here

Not a member yet? Join Now
Click here for a list of all AFCEA directories
Sustaining Corporate Members Include
:
Click here for a list of all Sustaining Members.