| Email this Listing | Update this Listing | Print this Listing


ARA
Member Since: 2018
8880 Gorman Rd
Laurel MD 20723-5800
Telephone:
Email:
Director of Sales and Marketing:
Virgil Russell
President & CEO:
Carl D'Alessandro
Business Focus:
Our solutions provide businesses a cost-effective, yet highly portable configuration for use in Business Continuity, Oil Exploration or Humanitarian Causes. Communication capability where you need it, when you need it. These intuitive, patented, easy to use auto-positioning systems are born from our 17 years of experience as the Tactical SATCOM Systems Division of Windmill International, Inc. Our products have no ITAR restrictions and carry a Commodity Jurisdiction designation by the US Department of State. AQYR's highly transportable SATCOM solutions offers agencies charged with Homeland Defense and Public Safety the means to connect to information no matter the situation or location. First Responders require a simple, yet robust and rapidly deployable communications capability for mission continuity.
Products/Services:
Products include:    --AN/PRS-11 Suitcase Portable Receive Suite  --AN/PRS-12 Rucksack Portable Receive Suite  --AN/PRS-11 / KA-PRT / KA-10 60cm Dish Accessory Kit  --AN/PRS-11 / KA-10A / KA-PRT 60 cm Dish Accessory Kit   --TYPHOON 1.0 Meter Ku/Ka/X-Band Terminal  --ThinPACK Ku/Ka/X-Band AUTOAQYR Terminal  --KA-PRT Portable Receive Terminal
Clients:
Special Operations Groups U.S. Air Force U.S. Marine Corp U.S. Navy NGO and Government Agencies
Access to Contract Vehicles:
Program of Record for the GBS Receive Suite
Small Business Status:
Small Business
Veteran Owned
Business Categories:
Antenna Technology
Homeland Security
Communications Systems
Satellite Communications
Disaster Recovery/Reconstitution Assistance
Broadband Services
Emergency Communications
NAICS Industry:
Radio and Television Broadcasting and Wireless Communications Equipment Manufacturing (334220)
Where You Can Find ARA
08/17/2021 TechNet Augusta EXH 2021
Companies provide the information for publication in AFCEA directories. To be included, organizations must offer products and/or services that are relevant to a directory's focus and to the AFCEA community. AFCEA reserves the right to edit or remove material that does not meet these criteria.
To update existing company directory information click here

Not a member yet? Join Now
Click here for a list of all AFCEA directories
Sustaining Corporate Members Include
: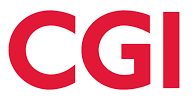 Click here for a list of all Sustaining Members.