| Email this Listing | Update this Listing | Print this Listing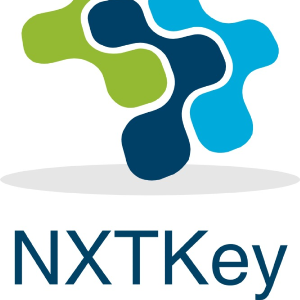 NXTKey Corporation
Member Since: 2017
1550 Smithfield Pl
Centreville VA 20130
Telephone:
Email:
Jobs Website:
http://jobs.nxtkey.com
CEO:
Shivaji Sengupta
President:
Tonia Sengupta
VP:
Rajiv Sen Gupta
Business Focus:
Magnus Management Group LLC is an ISO 9001, ISO 27001, ISO 20000 and CMMI Level 3 (SVC) + SSD certified and agile Highly Adaptive Cybersecurity Services (HACS) qualified Woman Owned Small Business (WOSB), that has refined our information technology, information management, management consulting and cybersecurity solutions by supporting highly complex Information Technology (IT) environments at the Department of Education (DoED), Department of Navy, Department of Commerce (DOC), US Trade and Development Agency (USTDA), Department of State (DOS) and Department of Justice (DOJ) environments.
Products/Services:
Practice Areas:  --Cyber security  --Data Science  --Training  --IT Modernization  --Managed Service Providor  --Document management & transaction processing  --Consulting & business process management  --Program Management and Program Support
Clients:
Department of Education (DoEd), Department of Justice (DoJ); US Marshals Service; State of Delaware; US Trade and Development Agency (USTDA); Department of Commerce (DOC); NOAA; Department of State (DoS).
Access to Contract Vehicles:
GSA MAS Schedule - 54151S IT Services - Cybersecurity HACS 54151HACS - Management Consulting 541611 - DOJ CSS BPA - DoEd CPSS BPA - Seaport NXG - 8A Stars III - OASIS Pool 1 & Pool 3 - FAA eFast
Certifications:
TS Facility Clearance - ISO 9001:2015 - ISO/IEC 27001:2013 - ISO/IEC 20000-1:2018 - CMMI Level3 (SVC)+SSD - CMMC C3PAO - CMMC L3
Small Business Status:
Small Business
Woman Owned
Business Categories:
Risk Management
Vulnerability Assessment
Web Filters
Record Management
Consulting
Detection/Identification
Information Systems
Management Services
Business Process Re-Engineering
Antivirus/Worm Products
Education
Information Management
Professional Services
Accreditation/Certification
Security Assessments
Threat Assessment
Firewalls
Intrusion Detection
Network Management
Collaborative Tools
Cryptographic Products
Engineering & Technical Support
Internet Technologies
Intranet Technologies
Networking Technologies
Business Information Services/Systems
Analytic Services
Secure Communications
Software Engineering
Systems Integration
Homeland Security
Authentication Means and Services
Password Protection
Product Installation & Maintenance
Security Management
Information Assurance
Application Service Providers
Information Security
Health Care
Security Devices
Shielding
Cloud Computing
Cyber
Disaster Recovery/Reconstitution Assistance
Personnel Security Assessments
Countermeasures
Data Storage
NAICS Industry:
Computer Systems Design Services (541512)
Computer Facilities Management Services (541513)
Custom Computer Programming Services (541511)
All Other Professional, Scientific, and Technical Services (541990)
Other Scientific and Technical Consulting Services (541690)
Other Computer Related Services (541519)
Administrative Management and General Management Consulting Services (541611)
Companies provide the information for publication in AFCEA directories. To be included, organizations must offer products and/or services that are relevant to a directory's focus and to the AFCEA community. AFCEA reserves the right to edit or remove material that does not meet these criteria.
To update existing company directory information click here

Not a member yet? Join Now
Click here for a list of all AFCEA directories
Sustaining Corporate Members Include
:
Click here for a list of all Sustaining Members.