| Email this Listing | Update this Listing | Print this Listing


Okta, Inc.
Member Since: 2017
100 1st St Fl 6
San Francisco CA 94105-4632
Telephone:
Email:
VP of Public Sector:
Ted Girard
Sr. Mngr, Public Sector Marketin:
Tami Gallegos
Business Focus:
Okta is the leading independent provider of identity for the enterprise. The Okta Identity Cloud connects and protects employees of many of the world's largest enterprises. It also securely connects enterprises to their partners, suppliers and customers. With deep integrations to over 5,000 applications, the Okta Identity Cloud enables simple and secure access for any user from any device.
Products/Services:
Okta IT Products:  --Single Sign-On  --Multi-Factor Authentication  --Mobility Management  --Lifecycle Management  --Universal Directory  --API Access Management  --Okta API Products  --Okta Integration Network    Okta API Products    Okta Integration Network    Services Include:  --Training & Certification  --Support  --Professional Services  --Channel Partner Search  --Adoption Services  --Self Service
Small Business Status:
NAICS Industry:
Software Publishers (511210)
Where You Can Find Okta, Inc.
11/09/2021 TechNet Indo Pacific EXH 21
08/17/2021 TechNet Augusta EXH 2021
Companies provide the information for publication in AFCEA directories. To be included, organizations must offer products and/or services that are relevant to a directory's focus and to the AFCEA community. AFCEA reserves the right to edit or remove material that does not meet these criteria.
To update existing company directory information click here

Not a member yet? Join Now
Click here for a list of all AFCEA directories
Sustaining Corporate Members Include
: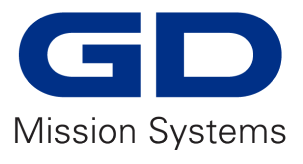 Click here for a list of all Sustaining Members.