| Email this Listing | Update this Listing | Print this Listing


Applied Insight
Member Since: 2018
1850 Towers Crescent Plz Ste 500
Tysons VA 22182-6228
Telephone:
(703) 215-8100
Email:
Chief Executive Officer:
Amanda Brownfield
President:
Stacey Page
Business Focus:
Applied Insight enhances the ability of federal government customers to preserve national security, deliver justice and serve the public with advanced technologies and quality analysis. We work closely with agencies and industry to overcome technical and cultural hurdles to innovation, empowering them with the latest end-to-end cloud infrastructure, big data and cyber capabilities. Our expertise in cross-domain and boundary solutions, network analytics, DevOps and low-to-high development is unique in our industry. We develop and deliver innovative products and applications that are deployed in highly sensitive customer environments and have broad applications for federal missions. To learn more about us, visit applied-insight.com.
Products/Services:
Altitude is a modular, scalable and rapidly deployable infrastructure platform that  can be set up in a matter of days, not months. It delivers robust security, governance  and compliance capabilities with an uncompromised user experience. It also supports  public sector compliance best practices, e.g. NIST recommendations, CMMC guidelines, and Zero Trust architectures.  Altitude automatically hardens entry points, so users can securely access their  workloads, even when working from home. Its built-in security and automated  governance control user access and ensure full visibility. It even enforces budgetary  restrictions, so there is no ""surprise"" billing at the end of the month.  End-users can access customized suites of shared services and tools, use AWS services  natively and enjoy network connectivity to their cloud and on-premises resources.  Altitude is currently used for:  - Cloud Migration and App Hosting  - Software Development, Including Low-to-High Software Development  - Security and Compliance  - Enterprise Telework    SHIFT - Commercial software does not perform as planned in restricted and classified environments, where security must meet very strict standards. SHIFT is Applied Insight's patented emulation, testing and training platform that emulates high-side, air-gapped and restricted Cloud Service Provider (CSP) Regions. SHIFT not only displays the errors, it tells you how to fix your code - so your software executes as desired in any target region.    With SHIFT, your development team can expedite the launch of your commercial software in restrictive cloud regions. Contact: SHIFT@applied-insight.com
Small Business Status:
Business Categories:
Network Management
Networking Technologies
Professional Services
Cloud Computing
Cyber
Companies provide the information for publication in AFCEA directories. To be included, organizations must offer products and/or services that are relevant to a directory's focus and to the AFCEA community. AFCEA reserves the right to edit or remove material that does not meet these criteria.
To update existing company directory information click here

Not a member yet? Join Now
Click here for a list of all AFCEA directories
Sustaining Corporate Members Include
: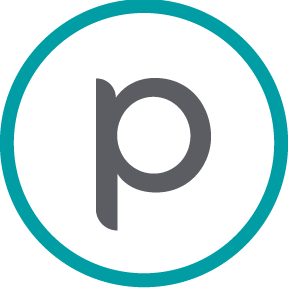 Click here for a list of all Sustaining Members.