| Email this Listing | Update this Listing | Print this Listing


A3 Missions
Member Since: 2019
Ste 3717
100 Grace Hopper Lane Georgia Cyber Center
Augusta GA 30901
Telephone:
Email:
CEO:
Evan Laufer
COO:
James Norwood
Business Focus:
A3 Missions' Executive Team has over 60 years combined experience in uniform, government service and industry supporting organizations with relevant solutions that drive strategic value from coherent data management. We understand the mission and operational tempo challenges of Government organizations, and how to break down silos that limit the ability to aggregate all data sources and achieve true value from that data. We partner with many leading Original Equipment Manufacturers (OEM) and provide the expertise to review multiple technologies and then engineer the optimal solution for the environment. A3 Missions' business model focuses on reduced complexity to design, lower sustainment costs, data standardization and enrichment, and deployment of a solution that covers the entire big data lifecycle. ​We understand Budgets and Fiscal Constraints and lower resourcing costs while maintaining the highest level of customer support and service - We value Our Reputation. We are a Veteran Owned Small Business (VOSB), Headquartered in Ft Gordon GA.
Products/Services:
--Data Center Infrastructure  --Big Data Analytics  --Cyber Security
Access to Contract Vehicles:
AIDTES Army Intelligence Digital Transformation Engineering Services, Army Intelligence and Security Command (INSCOM) Global Intelligence (GI), Rapid Response 3rd Generation (R2-3G) Cyber Center of Excellence CIO-G6
Small Business Status:
Small Business
Veteran Owned
Business Categories:
Network Management
C3I Systems
Artificial Intelligence
Information Security
Professional Services
Solid State Devices
Super/Strategic Computing
Intelligence Support Systems
Risk Management
Compression Technology
Information Systems
Management Services
Strategic C2 Systems
Information Management
Cloud Computing
Data Storage
Networking Technologies
Systems Engineering/Technical Assistance
Client Server Technology
Analytic Services
Homeland Security
Information Assurance
NAICS Industry:
Computer Systems Design Services (541512)
Other Computer Related Services (541519)
Custom Computer Programming Services (541511)
Computer Facilities Management Services (541513)
Companies provide the information for publication in AFCEA directories. To be included, organizations must offer products and/or services that are relevant to a directory's focus and to the AFCEA community. AFCEA reserves the right to edit or remove material that does not meet these criteria.
To update existing company directory information click here

Not a member yet? Join Now
Click here for a list of all AFCEA directories
Sustaining Corporate Members Include
: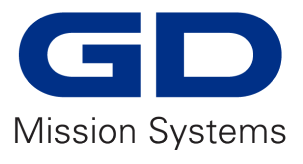 Click here for a list of all Sustaining Members.