| Email this Listing | Update this Listing | Print this Listing


ISEC7 Group
Member Since: 2019
8 Market Pl Ste 402
Baltimore MD 21202-4162
Telephone:
Email:
President & Corporate CSO:
Michael Brandt
VP Marketing:
Amy Mininger
Business Focus:
ISEC7 Group provides mobile IT solutions for government and highly regulated commercial enterprises. We help build, deploy and manage mobile IT roadmaps tailored to the complex requirements of government and enterprise mobile infrastructures. ISEC7's managed services and engineering teams serve to identify the best integration tools to reduce risks, lower costs and optimize digital transformation. ISEC7 R&D continually invests in new technologies based on emerging market needs, resulting in ISEC7's proprietary mobility solutions for compliance, security monitoring and management, and business continuity. Since 2003, ISEC7 has been a strategic mobile advisor and ecosystem advocate for clients worldwide, operating in Europe, North America and Asia Pacific. Visit www.isec7-us.com today.
Products/Services:
-Mobile Enterprise Professional Services  -Mobile IT Managed Services  -Mobile IT 360 Degree Assessments  -Mobile Maturity Model Progression and Roadmaps  -Mobile IT and Security Training  -ISEC7 EMM Suite  -ISEC7 Mobile Exchange Delegate  -ISEC7 Mobility for SAP
Clients:
Serving Federal Government, State and Local Government, Financials Services, Manufacturing, Utilities, Healthcare.
Access to Contract Vehicles:
GSA
Certifications:
(For Cloud and On-Premises Solutions) Authorized Training Partners (ATPs) for: MobileIron BlackBerry Credentialed Mobile Device Security Professional (CMDSP) Professional Services Partners for: MobileIron VMware (Workspace ONE UEM) BlackBerry Various Certifications & Institutional Expertise: MobileIron VMware (Workspace ONE UEM) BlackBerry Microsoft Intune, Office 365, Exchange, Active Directory Microsoft SQL (coming soon)
Small Business Status:
Business Categories:
Professional Services
Accreditation/Certification
Communications Systems
Intelligence Support Systems
Mobile Communications
Operations & Maintenance
Cloud Computing
Cyber
Training
Data Communications
Emergency Communications
Tracking Systems
Vulnerability Assessment
Consulting
Management Services
Message Systems
App Development
Modeling/Simulation
Networking Technologies
Strategic Planning
Systems Engineering/Technical Assistance
Professional Development
Systems Integration
Wireless Communications
Security Management
Intelligent Networks
Network Management
Collaborative Tools
Engineering & Technical Support
NAICS Industry:
All Other Telecommunications (517919)
Data Processing, Hosting, and Related Services (518210)
Other Management Consulting Services (541618)
Administrative Management and General Management Consulting Services (541611)
Where You Can Find ISEC7 Group
04/26/2022 TechNet Cyber EXH 2022
06/08/2021 TechNet Cyber EXH 2021
Companies provide the information for publication in AFCEA directories. To be included, organizations must offer products and/or services that are relevant to a directory's focus and to the AFCEA community. AFCEA reserves the right to edit or remove material that does not meet these criteria.
To update existing company directory information click here

Not a member yet? Join Now
Click here for a list of all AFCEA directories
Sustaining Corporate Members Include
: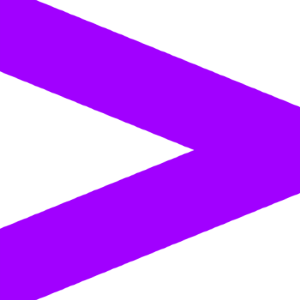 Click here for a list of all Sustaining Members.