| Email this Listing | Update this Listing | Print this Listing


Ardalyst
Member Since: 2019
20 Ridgely Ave Ste 300
Annapolis MD 21401-1426
Telephone:
Email:
President:
Michael Speca
SVP, Sales & Marketing:
Raymond Mendenilla
VP, Business Development:
Chris Barron
Business Focus:
Ardalyst is dedicated to helping public and private organizations enhance their cyber security posture and expand their business. Cyber solutions don't have to be expensive or difficult to implement. We provide comprehensive services to help customers meet DFARS and CMMC requirements at a fraction of what it would cost to do it themselves. Our extensive knowledge of business operations and technologies paired with deep understanding of cyber defense practices can help your organization develop and mature the strongest front lines against cyber threats. With our partners - including Microsoft, FireEye, and Gigamon - we build state-of-the-art solutions to secure and streamline your business.
Certifications:
CMMC-AB Registered Provider Organization
Small Business Status:
Small Business
Service Disabled Veteran Owned
Business Categories:
Networking Technologies
Cloud Computing
Cyber
Security Management
Information Assurance
Systems Integration
Authentication Means and Services
Password Protection
Education
Security Assessments
Standards
Information Security
Collaborative Tools
Firewalls
Intrusion Detection
Risk Management
Vulnerability Assessment
Consulting
Detection/Identification
Personnel Security Assessments
Data Storage
NAICS Industry:
Computer Systems Design Services (541512)
Companies provide the information for publication in AFCEA directories. To be included, organizations must offer products and/or services that are relevant to a directory's focus and to the AFCEA community. AFCEA reserves the right to edit or remove material that does not meet these criteria.
To update existing company directory information click here

Not a member yet? Join Now
Click here for a list of all AFCEA directories
Sustaining Corporate Members Include
: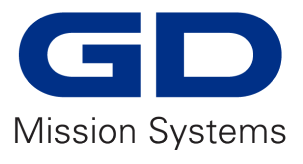 Click here for a list of all Sustaining Members.