| Email this Listing | Update this Listing | Print this Listing


Ascolta, LLC
Member Since: 2020
196 Van Buren St Ste 120
Herndon VA 20170-5349
Telephone:
Email:
CEO:
Wayne Hall
COO:
Rick Palermo
Business Focus:
Founded in 2015, Ascolta focuses on delivering DevOps and cloud migration services. We provide advanced technical services in the areas of information security, cloud management, adoption and migration. Ascolta develops and delivers system integration and professional services specializing in DevOps services that enable organizations to rapidly deploy solutions in the cloud or on premise.
Products/Services:
The Ascolta product suite provides all the support you need to create and implement secure and compliant CI/CD infrastructure, processes and integration.     Used as an end-to-end solution or purchased separately, Ascolta adds value through security and simplicity.
Small Business Status:
Business Categories:
Consulting
Engineering & Technical Support
Information Assurance
Information Management
Information Systems
Intelligence Support Systems
Professional Services
Systems Integration
Cyber
Cloud Computing
Information Security
Security Assessments
Vulnerability Assessment
NAICS Industry:
All Other Information Services (519190)
Computer Facilities Management Services (541513)
Data Processing, Hosting, and Related Services (518210)
Custom Computer Programming Services (541511)
Other Scientific and Technical Consulting Services (541690)
Process, Physical Distribution, and Logistics Consulting Services (541614)
Other Computer Related Services (541519)
Graphic Design Services (541430)
All Other Professional, Scientific, and Technical Services (541990)
Computer Systems Design Services (541512)
Research and Development in the Physical, Engineering, and Life Sciences (except Nanotechnology and Biotechnology) (541715)
Companies provide the information for publication in AFCEA directories. To be included, organizations must offer products and/or services that are relevant to a directory's focus and to the AFCEA community. AFCEA reserves the right to edit or remove material that does not meet these criteria.
To update existing company directory information click here

Not a member yet? Join Now
Click here for a list of all AFCEA directories
Sustaining Corporate Members Include
: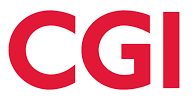 Click here for a list of all Sustaining Members.