| Email this Listing | Update this Listing | Print this Listing


AchieveIt
Member Since: 2020
6595 Roswell Rd Ste G2155
Atlanta GA 30328-3152
Telephone:
Email:
CEO:
Christy Johnson
COO:
Bob Walton
Head of Marketing & AFCEA Contact:
Jonathan Morgan
Business Focus:
AchieveIt helps federal government agencies connect, manage, and execute mission-critical plans and initiatives. Our cloud-based software platform empowers teams to focus on executing strategic initiatives instead of working on manual tasks. With AchieveIt, leaders can monitor progress on key plans and initiatives in real-time using a single, automated platform. Trusted by organizations such as the Department of Veterans Affairs, The Joint Pathology Center, and the United States Air Force, AchieveIt accelerates IT modernization efforts by helping federal agencies plan, manage, and report their mission-critical plans and initiatives.
Products/Services:
AchieveIt Platform  AchieveIt Government  AchieveIt Enterprise  Strategic Planning Consulting  Strategy Execution Consulting  Plan Execution Consulting    Core Capabilities of AchieveIt:  - Establish uniformity in data collection and reporting  - Create visibility across plans and initiatives to know what needs attention  - Promote accountability across the agency  - Monitor performance of long-term projects with reports and dashboards  - Enable informed decisions with real-time data and proper context
Clients:
Department of Veterans Affairs, United States Air Force, The Joint Pathology Center (DHA), Fulton County Government, The City of Tampa, Emory Healthcare, Johns Hopkins All Children's Hospital, Sysco, plus additional Federal Government, Local Government, and Enterprise organizations.
Access to Contract Vehicles:
SEWP V, NITAAC, NCPA, CIO-CS
Small Business Status:
Business Categories:
Software
Strategic Planning
Business Information Services/Systems
Risk Management
Consulting
Collaborative Tools
Mission Planning
NAICS Industry:
Software Publishers (511210)
Other Computer Related Services (541519)
Administrative Management and General Management Consulting Services (541611)
Custom Computer Programming Services (541511)
Data Processing, Hosting, and Related Services (518210)
Companies provide the information for publication in AFCEA directories. To be included, organizations must offer products and/or services that are relevant to a directory's focus and to the AFCEA community. AFCEA reserves the right to edit or remove material that does not meet these criteria.
To update existing company directory information click here

Not a member yet? Join Now
Click here for a list of all AFCEA directories
Sustaining Corporate Members Include
: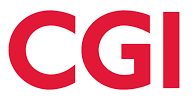 Click here for a list of all Sustaining Members.