| Email this Listing | Update this Listing | Print this Listing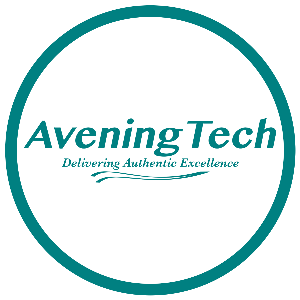 Avening Management and Technical Services, LLC
Member Since: 2021
11 N Maple Ave Ste 101
La Plata MD 20646-3759
Telephone:
Email:
Jobs Website:
https://careers.aveningtech.com/
CEO:
Lee Platt
COO:
Christopher Platt
Operations Manager:
W. Logan Korn
Business Focus:
Avening Management and Technical Services, LLC (AveningTech) offers expert information technology and cyber security support services to Federal Government organizations.
Products/Services:
-Information Technology Support Services  -Defensive cyber security  -Database, systems and network engineering  -Information, network and systems security  -Asset management  -Customer service and support  -Program management  -Web development services  -Facilities management  -Domain expertise in command, control, communications, and intelligence
Clients:
Air Force Navy Marine Corps Coast Guard
Annual Sales:
12,000,000
Access to Contract Vehicles:
Prime contracts: GSA MAS with HACS Navy Seaport NxG FBI Microsoft Support Services
Small Business Status:
Small Business
Veteran Owned
8A Firms
Woman Owned
Business Categories:
Information Management
Strategic C2 Systems
Professional Services
Teleconferencing
Accreditation/Certification
Communications Systems
Video Teleconferencing
Information Security
Data Communications
Firewalls
Intrusion Detection
Network Management
Public Key Infrastructure & Systems
C3I Systems
Internet Technologies
Intranet Technologies
Vulnerability Assessment
Consulting
Field Engineering
Information Systems
Management Services
Operations & Maintenance
Cyber
Disaster Recovery/Reconstitution Assistance
Networking Technologies
Strategic Planning
Systems Engineering/Technical Assistance
Client Server Technology
Systems Integration
Product Installation & Maintenance
Information Assurance
NAICS Industry:
Other Scientific and Technical Consulting Services (541690)
Engineering Services (541330)
Computer Facilities Management Services (541513)
Custom Computer Programming Services (541511)
All Other Professional, Scientific, and Technical Services (541990)
Computer Systems Design Services (541512)
General Medical and Surgical Hospitals (622110)
Administrative Management and General Management Consulting Services (541611)
Office Administrative Services (561110)
Other Computer Related Services (541519)
Companies provide the information for publication in AFCEA directories. To be included, organizations must offer products and/or services that are relevant to a directory's focus and to the AFCEA community. AFCEA reserves the right to edit or remove material that does not meet these criteria.
To update existing company directory information click here

Not a member yet? Join Now
Click here for a list of all AFCEA directories
Sustaining Corporate Members Include
:
Click here for a list of all Sustaining Members.