| Email this Listing | Update this Listing | Print this Listing


ACG Systems, Inc.
Member Since: 2007
133 Defense Hwy Ste 206/207
Annapolis MD 21401-7098
Telephone:
Email:
President:
Bob Dick
Vice President, Federal and AFCEA Contact:
Tim Carney
Federal Solutions Sales:
Steve Carney
Business Focus:
ACG is a trusted leader in converging communications technologies, unifying radio, telephone, IP and video. ACG's unique integrated solutions and services support critical operations for transportation, military, security, medical and emergency services customers. The company's focus is on implementing VoIP and RoIP solutions, digital and analog radio solutions, and full interoperability across platforms and technologies.
Products/Services:
VHF/UHF air-ground systems, radio over IP, voice   over IP, voice   logging/recording, Motorola and ICOM LMR, Smartnet,   Smartzone,   radio remote controls, command and control   consoles/dispatch   systems. Installation, RF tuning, implementation,   support   services.
Clients:
U.S. airlines; airports; all DOD (Air Force, Army, Navy, ODAs); DHS FEMA; BATF; DOJ, including FBI, VA and Interior. CONUS and OCONUS, including forward-operating areas.
Annual Sales:
$30 million.
Access to Contract Vehicles:
NASA SEWP, NIH CIO CS for commodity solutions, SPAWAR COTS-COMMS, AETC LMR Refresh, DHS-wide TACCOM
Small Business Status:
Business Categories:
Radio Receivers
Satellite Communications
Recording Devices
Wireless Communications
Vehicular Radio Systems
NAICS Industry:
Household Appliances, Electric Housewares, and Consumer Electronics Merchant Wholesalers (423620)
Other Electronic Parts and Equipment Merchant Wholesalers (423690)
Other Support Activities for Air Transportation (488190)
Computer Facilities Management Services (541513)
Custom Computer Programming Services (541511)
Radio and Television Broadcasting and Wireless Communications Equipment Manufacturing (334220)
Communication Equipment Repair and Maintenance (811213)
Other Communications Equipment Manufacturing (334290)
Engineering Services (541330)
Other Airport Operations (488119)
All Other Professional, Scientific, and Technical Services (541990)
Other Computer Related Services (541519)
Computer Systems Design Services (541512)
Companies provide the information for publication in AFCEA directories. To be included, organizations must offer products and/or services that are relevant to a directory's focus and to the AFCEA community. AFCEA reserves the right to edit or remove material that does not meet these criteria.
To update existing company directory information click here

Not a member yet? Join Now
Click here for a list of all AFCEA directories
Sustaining Corporate Members Include
: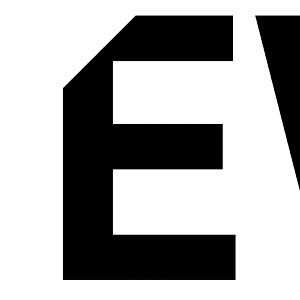 Click here for a list of all Sustaining Members.