| Email this Listing | Update this Listing | Print this Listing


Automated Business Power, Inc.
Member Since: 1998
8677 Grovemont Cir
Gaithersburg MD 20877-4119
Telephone:
(301) 977-5570
Email:
President:
Dan Akman
AFCEA Contact:
Jerry Sorrentino
Business Focus:
Automated Business Power (ABP) is an industry leader in the design and production of uninterruptible power supplies, AC-to-DC power supplies, DC-to-DC converters, uninterruptible power systems and power/voice/data/SATCOM-on-the-move cases. Also, the company offers speakers, speaker/voice systems and ancillary equipment for tactical transceivers, power amplifiers, TOCs, shelters, vehicles, aircraft and ships. ABP products operate from almost any AC and DC power sources worldwide and under extreme Arctic or desert weather conditions.
Products/Services:
Robust, field-deployable tactical C4I systems; SATCOM and other communications equipment.
Clients:
U.S. Special Forces, Army, Navy, Air Force, Marine Corps, Department of Defense, Department of Homeland Security, U.K. Special Forces, worldwide armed forces. Manufacturers of military transceivers and military portable communication systems.
Small Business Status:
Business Categories:
Satellite Communications
Uninterrupted Power Supplies
Communications Systems
Amplifiers
Mobile Communications
Power Amplifiers/Supplies
Antenna Technology
Homeland Security
Electronic Support
Companies provide the information for publication in AFCEA directories. To be included, organizations must offer products and/or services that are relevant to a directory's focus and to the AFCEA community. AFCEA reserves the right to edit or remove material that does not meet these criteria.
To update existing company directory information click here

Not a member yet? Join Now
Click here for a list of all AFCEA directories
Sustaining Corporate Members Include
: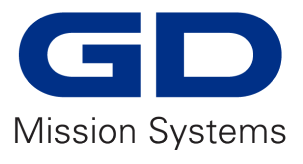 Click here for a list of all Sustaining Members.