| Email this Listing | Update this Listing | Print this Listing


Anritsu Company
Member Since: 2011
490 Jarvis Dr
Morgan Hill CA 95037-2809
Telephone:
Email:
President:
Hirokazu Hashimoto
Vice President:
Toru Wakinaga
Business Focus:
Anritsu Company is the American subsidiary of Anritsu Corporation, a global provider of innovative solutions for more than 100 years. With sales in more than 90 countries worldwide, Anritsu provides test and measurement solutions for existing and next-generation wired and wireless communication systems.
Products/Services:
Anritsu's measurement solutions include optical, microwave/RF, wireless and digital instruments that can be used during research and development, manufacturing, installation and maintenance. Anritsu also provides precision microwave/RF components, optical devices and high-speed devices for design into communication products and systems.
Small Business Status:
Business Categories:
Avionics
Instrumentation
Radio Direction Finding
Radio Monitoring Systems
Radio Receivers
Tactical Data Systems
Data Communications
Analyzers
Network Management
C3I Systems
Microwave Products/Systems
Satellite Communications
Tactical C2 Systems
Test and Evaluation Equipment
Connectors
Automatic Test Equipment
Wireless Communications
Fiber Optics
Wire/Cable
Detection/Identification
Field Engineering
Mobile Communications
Networking Technologies
Radar
Signal Analysis
Spectrum Analysis
Tactical Radios
Telecom Equipment/Services
Direction Finding
Companies provide the information for publication in AFCEA directories. To be included, organizations must offer products and/or services that are relevant to a directory's focus and to the AFCEA community. AFCEA reserves the right to edit or remove material that does not meet these criteria.
To update existing company directory information click here

Not a member yet? Join Now
Click here for a list of all AFCEA directories
Sustaining Corporate Members Include
: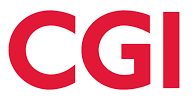 Click here for a list of all Sustaining Members.