| Email this Listing | Update this Listing | Print this Listing


DLT Solutions, Inc.
Member Since: 2011
2411 Dulles Corner Park Ste 800
Herndon VA 20171-6168
Telephone:
(703) 708-9657
Email:
Chief Executive Officer:
Art Richer
President and COO:
Brian Strosser
Business Focus:
For over 25 years DLT Solutions, an enterprise software and solutions value-added reseller (VAR), has been dedicated to solving public sector IT challenges, efficiently. The company understands its customers' top enterprise priority, while introducing streamline consolidation principals and ease of acquisition strategies to assist the overall IT mission. DLT leverages its strategic partnerships with Oracle, RedHat, Quest, Amazon Web Services, Symantec, SolarWinds, BMC, NetApp, AutoDesk, Google and others to develop best-fit solutions for the mission. DLT posseses more DOD ESI and SmartBuy Contracts than any other VAR.
Products/Services:
DLT Solutions offers a holistic Professional   Services team of engineers and solutions   architects who deliver IT design,   implementation, and support services. We add   value to our products by providing presales   engineering, project management, and service   delivery, as well as, providing a US-citizen,   US-soil 24x7 Service Center.    DLT posseses more DoD ESI and SmartBuy   contracts than any other VAR. A short list of   our valued vendor partners includes: Oracle,   Red Hat, Quest, Amazon Web Services, Symantec,   SolarWinds, BMC, NetApp, AutoDesk and Google.
Clients:
U.S. Army, U.S. Air Force, NIH, state and local governments, and others.
Access to Contract Vehicles:
DOD ESI (Enterprise Software Initiative) for Oracle, Quest, Red Hat, AutoDesk, BDNA. GSA Schedule 70(IT) GS-35F-4543G, NIH Electronic Commodity Store (ECS) III, HHSN2639999004771, Army ITES-3H, Air Force NETCENTS and others.
Small Business Status:
Business Categories:
Information Assurance
Intelligent Networks
Professional Development
Professional Services
Mission Planning
Acquisition Management
Cloud Computing
Disaster Recovery/Reconstitution Assistance
Data Storage
Information Management
Information Systems
Information Security
Network Management
NAICS Industry:
Software Publishers (511210)
Other Computer Related Services (541519)
Other Management Consulting Services (541618)
Computer and Computer Peripheral Equipment and Software Merchant Wholesalers (423430)
Other Scientific and Technical Consulting Services (541690)
Computer Storage Device Manufacturing (334112)
Computer and Software Stores (443120)
Companies provide the information for publication in AFCEA directories. To be included, organizations must offer products and/or services that are relevant to a directory's focus and to the AFCEA community. AFCEA reserves the right to edit or remove material that does not meet these criteria.
To update existing company directory information click here

Not a member yet? Join Now
Click here for a list of all AFCEA directories
Sustaining Corporate Members Include
: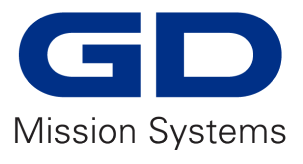 Click here for a list of all Sustaining Members.