| Email this Listing | Update this Listing | Print this Listing


ActioNet, Inc.
Member Since: 2007
2600 Park Tower Dr Ste 1000
Vienna VA 22180-7370
Telephone:
(703) 204-4782
Email:
President and Chief Executive Officer:
Ashley Chen
Executive Vice President:
Jeffrey Abish
Business Focus:
ActioNet Inc. is a small woman-owned, 8(a) systems engineering firm headquartered in Vienna, Virginia. Certified SEI CMMI DEV Level 3, ISO-9001:2008 and ITIL, ActioNet provides enterprise information systems solutions to federal government agencies and commercial clients.
Products/Services:
Infrastructure solutions, software engineering, program management, information assurance, and IT business governance.
Clients:
Commerce, Labor, Navy, Dept. of State, US Treasury, Army, GSA, Air Force, Transportation, Homeland Security, HHS, Energy, Defense, HUD, SEC
Annual Sales:
$173.5 million
Access to Contract Vehicles:
NETCENTS2; ARMU ITS-SB; FBS ITSS; DOL ITSS; FAA eFAST; GSA Alliant Small Business; IT Schedule 70; GSA MOBIS; STARS II; HHS SPARC; IRS TIPSS4; SPAWAR Pillars; Seaport-e; SeaPort-NxG; NIH CIO-SP3; NOAALink; US Courts JMAS; ENCORE III; ALLIANT 2
Certifications:
CMMI Level 3; ISO 20000; ISO 27000; ISO 9000
Small Business Status:
Small Business
8A Firms
Woman Owned
Minority Owned
Business Categories:
Business Process Re-Engineering
Computers/CASE
Education
Information Management
Repair Equipment/Services
Secure Communications
Software Engineering
Systems Integration
E-Commerce
Information Assurance
Intelligent Networks
Professional Services
Switching Equipment
Telecom System Design/Engineering
Communications Systems
Open Systems
Consulting
Information Systems
Management Services
Collaborative Tools
Engineering & Technical Support
Internet Technologies
Intranet Technologies
Training
Data Communications
Operations & Maintenance
Security Devices
Smart Cards & Services
Data Storage
Networking Technologies
Software
Strategic Planning
Systems Engineering/Technical Assistance
Telecom Equipment/Services
Business Information Services/Systems
Professional Development
Client Server Technology
Geographic Information Systems
NAICS Industry:
Other Computer Related Services (541519)
Research and Development in the Physical, Engineering, and Life Sciences (except Biotechnology) (541712)
Administrative Management and General Management Consulting Services (541611)
Software Publishers (511210)
Computer Systems Design Services (541512)
Facilities Support Services (561210)
Computer and Office Machine Repair and Maintenance (811212)
All Other Professional, Scientific, and Technical Services (541990)
Custom Computer Programming Services (541511)
Computer Facilities Management Services (541513)
Wireless Telecommunications Carriers (except Satellite) (517312)
Engineering Services (541330)
All Other Miscellaneous Electrical Equipment and Component Manufacturing (335999)
Wired Telecommunications Carriers (517311)
Other Scientific and Technical Consulting Services (541690)
Where You Can Find ActioNet, Inc.
04/26/2022 TechNet Cyber EXH 2022
11/09/2021 TechNet Indo Pacific EXH 21
06/08/2021 TechNet Cyber EXH 2021
Companies provide the information for publication in AFCEA directories. To be included, organizations must offer products and/or services that are relevant to a directory's focus and to the AFCEA community. AFCEA reserves the right to edit or remove material that does not meet these criteria.
To update existing company directory information click here

Not a member yet? Join Now
Click here for a list of all AFCEA directories
Sustaining Corporate Members Include
: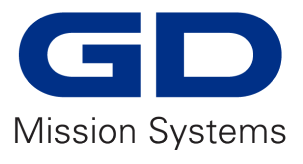 Click here for a list of all Sustaining Members.