| Email this Listing | Update this Listing | Print this Listing


Atlas Technologies, Inc.
Member Since: 2016
5416A Rivers Ave
North Charleston SC 29406-6180
Telephone:
(843) 554-6111
Email:
CEO:
John Jones
Business Focus:
Atlas Technologies, Inc. is a Veteran Owned Small Business (VOSB) specializing in full life cycle support of mission critical, military Enterprise IT solutions.
Products/Services:
Cyber security, enterprise IT, program management,   cloud and virtualization, knowledge management.
Clients:
U.S. Navy, Dept. of Defense
Annual Sales:
$13.3 million
Small Business Status:
Small Business
Veteran Owned
Business Categories:
Software Engineering
Software
Engineering & Technical Support
Cyber
NAICS Industry:
Engineering Services (541330)
All Other Professional, Scientific, and Technical Services (541990)
Computer Facilities Management Services (541513)
Custom Computer Programming Services (541511)
Software Publishers (511210)
Computer Systems Design Services (541512)
Other Computer Related Services (541519)
Companies provide the information for publication in AFCEA directories. To be included, organizations must offer products and/or services that are relevant to a directory's focus and to the AFCEA community. AFCEA reserves the right to edit or remove material that does not meet these criteria.
To update existing company directory information click here

Not a member yet? Join Now
Click here for a list of all AFCEA directories
Sustaining Corporate Members Include
: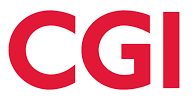 Click here for a list of all Sustaining Members.