| Email this Listing | Update this Listing | Print this Listing


Anametric, Inc.
Member Since: 2021
9442 N Capital of Texas Hwy
Arboretum Plaza One, Ste 500
Austin TX 78759-6311
Telephone:
Email:
CEO:
William V. Oxford, Ph.D.
President:
James S. Gable
Business Focus:
Anametric is developing new technologies and devices for chip scale quantum photonics, with a focus on cybersecurity. The company enjoys a close working relationship with Southern Methodist University (SMU) in Dallas, Texas. Together, we are commercializing innovative devices based on the SMU team's advanced research along with Anametric's deep experience in semiconductor design and cybersecurity. Anametric is deeply involved with the quantum industry today. The company is working with the Quantum Photonics group at the Air Force Research Lab (AFRL) on novel quantum photonic chip designs. We also serve in a leadership role in the Quantum Economic Development Consortium, QED-C, a government and industry group created by the National Quantum Initiative Act of 2018. After completing primary research, we are now in the early testing stages on our unique quantum photonic (QPIC) chips. With a firm focus on cybersecurity applications and with the backing of experienced venture investors, we are developing our first generation of quantum photonic products.
Products/Services:
Anametric's first product is a Quantum Random Number Generator with unique properties to address both the current Machine Learning threat as well as future Quantum Computing-assisted adversaries.
Small Business Status:
Business Categories:
Networking Technologies
Photonics
Security Devices
Cyber
Microelectronics
Public Key Infrastructure & Systems
Cryptographic Products
Secure Communications
Information Assurance
Information Security
Data Communications
Solid State Devices
Communications Systems
NAICS Industry:
Semiconductor and Related Device Manufacturing (334413)
Companies provide the information for publication in AFCEA directories. To be included, organizations must offer products and/or services that are relevant to a directory's focus and to the AFCEA community. AFCEA reserves the right to edit or remove material that does not meet these criteria.
To update existing company directory information click here

Not a member yet? Join Now
Click here for a list of all AFCEA directories
Sustaining Corporate Members Include
: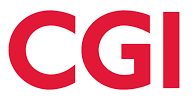 Click here for a list of all Sustaining Members.