| Email this Listing | Update this Listing | Print this Listing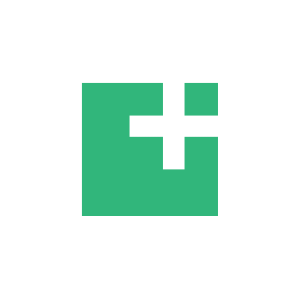 Ad Hoc LLC
Member Since: 2022
1350 I St NW Ste 550
Washington DC 20005
Telephone:
(401) 552-3462
Email:
Client Relationship Manager:
Colleen Law
VP Growth :
Arti Arthur
Business Focus:
Ad Hoc, born out of the rescue of HealthCare.gov, is a digital services company that helps the federal government use technology to better serve people. We bring technologists together to collaborate closely with government partners to solve the right problems and deliver software that works. We give agencies confidence that they have the right digital skills on board to meet the demands of their mission and the needs of their users.
Products/Services:
Ad Hoc offers a wide range of custom application development and operation capabilities. We bring cross-functional teams together to solve problems and help agencies build internal capacity to scale their digital services. We specialize in agile development, human-centered design, DevOps, API development, platforms, product management, and UX research. 
Clients:
Department of Veterans Affairs Centers for Medicare & Medicaid Services General Services Administration Office of Personnel Management Library of Congress Forest Service Administration for Children and Families
Access to Contract Vehicles:
Human Resource Solutions Information Technology Program Management Office (HRSITPMO) BPA; Agile Development and System Integration (ADSI); Medicare Payment System Modernization (MPSM BPA); Agile Delivery to Execute Legislative Endeavors for Quality-Related Initiatives (ADELE-QRI BPA); Chief Information Officer Solutions and Partners 3 (CIO-SP3) Small Business (SB) - Other Than Small Business (OTSB); Multiple Award Schedule (MAS) Schedule Item Number (SIN) 54151S - Information Technology Professional Services
Certifications:
CMMI Maturity Level 2; ISO/IEC 27001:2013; ISO/IEC 20000-1:2018; ISO 9001:2015
Small Business Status:
Business Categories:
Software Engineering
App Development
Consulting
NAICS Industry:
Data Processing, Hosting, and Related Services (518210)
Internet Publishing and Broadcasting and Web Search Portals (519130)
Custom Computer Programming Services (541511)
Computer Systems Design Services (541512)
Computer Facilities Management Services (541513)
Other Computer Related Services (541519)
Companies provide the information for publication in AFCEA directories. To be included, organizations must offer products and/or services that are relevant to a directory's focus and to the AFCEA community. AFCEA reserves the right to edit or remove material that does not meet these criteria.
To update existing company directory information click here

Not a member yet? Join Now
Click here for a list of all AFCEA directories
Sustaining Corporate Members Include
:
Click here for a list of all Sustaining Members.