| Email this Listing | Update this Listing | Print this Listing


RedSeal, Inc.
Member Since: 2010
1600 Technology Dr Fl 4
San Jose CA 95110-1382
Telephone:
Email:
President and Chief Executive Officer:
Ray Rothrock
Business Focus:
With RedSeal cybersecurity analytics, you're able to understand the state of the network, measure digital resilience, verify compliance, and accelerate incident response. RedSeal determines your RedSeal Digital Resilience Score(TM), a network cyber risk score modeled after a creditworthiness score, so you can accurately measure how prepared you are now and actively manage progress toward where you want to be. RedSeal is the essential cybersecurity analytics platform that puts decision-making power right in your hands.
Products/Services:
With your Digital Resilience Score in hand, you can make informed decisions to actively manage your digital resilience capabilities. RedSeal helps you prioritize and allocate your scarce human and capital resources where they have the biggest impact to protect your most valuable digital assets.
Clients:
Many of the world's most prestigious and demanding organizations use RedSeal's proactive security assessment solutions to better protect their critical IT infrastructure and data assets.
Small Business Status:
Business Categories:
Networking Technologies
Analytic Services
Information Security
Risk Management
Vulnerability Assessment
Security Management
Security Assessments
Threat Assessment
Security Devices
Cyber
Network Management
NAICS Industry:
Software Publishers (511210)
Where You Can Find RedSeal, Inc.
08/15/2022 TechNet Augusta EXH 2022
04/26/2022 TechNet Cyber EXH 2022
03/23/2022 Spring Intel Symp EXH-REG FY22
02/16/2022 WEST 2022 Exhibitors
11/09/2021 TechNet Indo Pacific EXH 21
08/17/2021 TechNet Augusta EXH 2021
06/08/2021 TechNet Cyber EXH 2021
02/16/2021 WEST 2021 Exhibitors
Companies provide the information for publication in AFCEA directories. To be included, organizations must offer products and/or services that are relevant to a directory's focus and to the AFCEA community. AFCEA reserves the right to edit or remove material that does not meet these criteria.
To update existing company directory information click here

Not a member yet? Join Now
Click here for a list of all AFCEA directories
Sustaining Corporate Members Include
: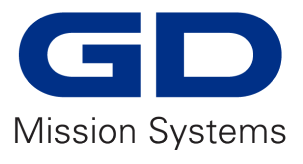 Click here for a list of all Sustaining Members.