| Email this Listing | Update this Listing | Print this Listing


Almaviva S.P.A.
Member Since: 2018
Via di Casal Boccone 188
Rome 00137
Italy
Telephone:
Email:
CEO:
Marco Tripi
General Director:
Antonio Amati
Defese Sales Manager:
Roberto De Finis
Business Focus:
AlmavivA is synonymous with technological innovation. Proven experience, unique skills, ongoing research and in-depth knowledge of a range of public and private market sectors are what make it the leading Italian Group in Information & Communications Technology. With 42,000 people - 10,000 in Italy and 32,000 overseas - AlmavivA is the 5th private Italian Group in terms of people worldwide, recording a turnover in 2017 of Euro 772 million. AlmavivA operates globally, with 39 offices in Italy and 22 abroad. It has a significant presence in Brazil, and is also operational in the United States, China, Colombia, Tunisia, Romania and Brussels, the nerve centre of the EU. The business plan is characterised by a strong internationalisation strategy. 70% of the client base is international. The mission of the Group is to create exceptional technological solutions that are able to develop the systems and the operating processes of private companies and government organisations and to improve service levels in a constantly changing market.
Products/Services:
Our offering:  --digital change  --knowledge of everything  --digital customer management  --people-centered technology
Certifications:
EN UNI 15838 ISO 9001 ISO 27001 ISO 20000 ISO 22301 ISO 14001 ISO 50001 AQAP 2110/AQAP 160 SA - 8000
Small Business Status:
Business Categories:
Strategic C2 Systems
Business Process Re-Engineering
App Development
Network Management
C3I Systems
Collaborative Tools
Open Systems
Risk Management
Web Filters
Consulting
Decision/Proposal Support
Detection/Identification
Information Systems
Networking Technologies
Software
Strategic Planning
Business Information Services/Systems
Professional Development
Geographic Information Systems
Analytic Services
Professional Services
Accreditation/Certification
Application Service Providers
Artificial Intelligence
Information Security
Training
Data Communications
Operations & Maintenance
Cyber
Software Engineering
Product Installation & Maintenance
Companies provide the information for publication in AFCEA directories. To be included, organizations must offer products and/or services that are relevant to a directory's focus and to the AFCEA community. AFCEA reserves the right to edit or remove material that does not meet these criteria.
To update existing company directory information click here

Not a member yet? Join Now
Click here for a list of all AFCEA directories
Sustaining Corporate Members Include
: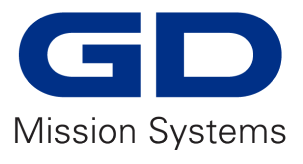 Click here for a list of all Sustaining Members.