| Email this Listing | Update this Listing | Print this Listing


Alaska Northstar Resources, LLC
Member Since: 2020
1749 Platt Pl
Montgomery AL 36117-7762
Telephone:
Email:
President:
Tim Castro
VP, Business Development:
Brian Knott
Business Focus:
Alaska Northstar Resources, LLC (ANR) delivers high-performance IT solutions and services based on a unique combination of elite talent and strategic partnerships with industry's leading innovative technology companies. ANR is an Alaska Native Company (ANC) duly certified by the SBA as an 8(a) program participant and as a small disadvantaged business (SDB). Our parent corporation, Shee Atiká, Inc. (SAI), and its subsidiaries, have performed close to $1 billion in U.S. Government contracts. We combine an impressive array of service portfolios with our extraordinary engineering, design, and professional services expertise to offer a complete, end-to-end technology solution targeted to exceed our clients' most challenging needs. We believe that delivering exceptional products and services through cost effective platforms gives our clients more time to focus on what matters most -- driving service delivery, innovation, and performance to reduce cost and maximize ROI.
Products/Services:
Cybersecurity  Risk Analysis, Risk Management Framework (RMF), Assessment and Authorization (A&A), Security as a Service (SECaaS), Compliance as Code, Security Automation, Firewalls, Network/System hardening, Encryption, DoD Security Technical Implementation Guides (STIG), DoD Security Requirements Guides (SRG) and Health Insurance Portability and Accountability Act (HIPAA)    Enterprise Infrastructure  Cloud Computing, Cloud Orchestration and Automation, Software as a Service (SaaS), Platform as a Service (PaaS), Infrastructure as a Service (IaaS), Serverless Computing, Application Migrations, IT System Engineering and Administration, Automation, Enterprise Networking System, and Product Integration    Agile Software Development  SCRUM management, Requirements Analysis, Design, Develop, Integrations/Interfaces, Application Migration, Application Refactoring, IA/RMF, End-to-End Testing, Deployment, Sustainment, Performance Measurement, Life Cycle Documentation, DevSecOps, Infrastructure as Code, Software Pipelining, and On-Demand Software Building    Data Management  Data Governance, Assurance, Integrity, Compliance and Protection, Data Migration, Disaster Recovery, Database Management and Administration, Data Analytics, and Business Intelligence    Business Analysis  SME Support, Advisory and Assistance Services, Process Design, Solution Analysis, Requirements, Design, Planning, Testing, Implementation, Sustainment, and Configuration Management    Networking  Routing, Switching, Wireless, Firewalls, Intrusion Detection, Performance Testing, Load Balancing, VoIP Infrastructure, Packet Capture and Analysis, and Network Design
Small Business Status:
Small Business
8A Firms
Native American Owned
Business Categories:
Accreditation/Certification
Security Assessments
Engineering & Technical Support
Application Service Providers
Information Security
Data Communications
Risk Management
Consulting
Information Systems
App Development
Software Engineering
Security Management
Information Assurance
Cloud Computing
Cyber
Data Storage
Software
Systems Engineering/Technical Assistance
Business Information Services/Systems
NAICS Industry:
Administrative Management and General Management Consulting Services (541611)
Human Resources Consulting Services (541612)
Marketing Consulting Services (541613)
Computer Systems Design Services (541512)
Other Computer Related Services (541519)
Other Management Consulting Services (541618)
Computer Facilities Management Services (541513)
All Other Professional, Scientific, and Technical Services (541990)
Data Processing, Hosting, and Related Services (518210)
Custom Computer Programming Services (541511)
Other Scientific and Technical Consulting Services (541690)
Engineering Services (541330)
Companies provide the information for publication in AFCEA directories. To be included, organizations must offer products and/or services that are relevant to a directory's focus and to the AFCEA community. AFCEA reserves the right to edit or remove material that does not meet these criteria.
To update existing company directory information click here

Not a member yet? Join Now
Click here for a list of all AFCEA directories
Sustaining Corporate Members Include
: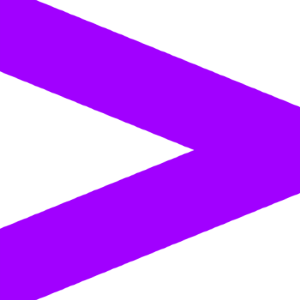 Click here for a list of all Sustaining Members.