| Email this Listing | Update this Listing | Print this Listing


90Meter Inc.
Member Since: 2020
20321 Irvine Ave Ste F1
Newport Beach CA 92660-0200
Telephone:
Email:
President:
Roy R Newton
President:
Roy R Newton
Business Focus:
Up until now, entities had to choose between features, speed, and limited selection in digital identity assurance software. At 90meter we have learned that the clich the customer is always right is something that is lacking in the Information Assurance arena. So how do you build "Commercial Off-The Shelf" products? We do it by listening to our customers and a goal of continuous improvement. 90meter is never satisfied as the target and markets are always moving. We understand that particular entities want every whistle and bell known to man included in our software. We also understand that there is a significant portion of the population that just wants the software to work and does not want to be confused by whistles and bells. Building security in this dichotomy is a difficult task and 90meter understands that "one size" does NOT fit all. With shrinking budgets and growing management costs, software needs to be less expensive and simpler to manage over the long haul. 90meter's minidriver middleware takes into account that the majority of users have simple identification, authentication and authorization needs utilizing smart cards or tokens. Forward deployed and remote employees face speed issues when authenticating, signing or encrypting communication. With this in mind 90meter built software that is fast and secure without all the confusion.
Products/Services:
PIV Minidriver - Is an enterprise based middleware. The solution developed by 90meter utilizes the Microsoft OS platform to enable smartcards natively in the OS. The 90meter PIV Minidriver has been designed to maximize security and performance by providing all of the features you need, and none of the features you don't. The PIV Minidriver minimizes CPU cycles and footprint. These features include the ability to:    -Automatically set-up MS Outlook on the desktops to sign and encrypt email  -Install a simple DLL into the OS and the PIV smartcard becomes fully functional  -Automatically publish Public certificates to the Global Address List (GAL).  -Immediate secure communication with GAL colleagues  -Implement and enforce the established enterprise PIN policy.  -Change it if you need more/less security  -Provide feedback to the user on the status of the card.    Encrypting email sometimes takes time, prevent un-needed support calls by letting the average user know his/her card is working with 90meter PIV Manager.  PIV Minidriver decreases latency issues with forward deployed troops, while preventing the need for "alternative logon methods".  Keep hardened security all the way to the workstation for logon, signing and encrypting.  Don't let "alternative" solutions become the weakest link for attack.    -Utilize all three certificates (identity, sign, encrypt)  -Warn users prior to expiration of certificates on the card
Small Business Status:
NAICS Industry:
Computer Facilities Management Services (541513)
Custom Computer Programming Services (541511)
Computer and Computer Peripheral Equipment and Software Merchant Wholesalers (423430)
Other Computer Related Services (541519)
Computer Systems Design Services (541512)
Software Publishers (511210)
Where You Can Find 90Meter Inc.
06/08/2021 TechNet Cyber EXH 2021
Companies provide the information for publication in AFCEA directories. To be included, organizations must offer products and/or services that are relevant to a directory's focus and to the AFCEA community. AFCEA reserves the right to edit or remove material that does not meet these criteria.
To update existing company directory information click here

Not a member yet? Join Now
Click here for a list of all AFCEA directories
Sustaining Corporate Members Include
: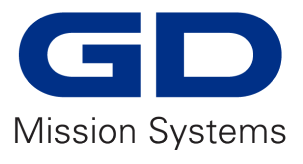 Click here for a list of all Sustaining Members.