| Email this Listing | Update this Listing | Print this Listing


Deloitte, LLP
Member Since: 2008
1919 N Lynn St
Arlington VA 22209-1742
Telephone:
Email:
Defense, Security & Justice Sector Leader:
Nathan Houser
Defense, Security & Justice Sector Marketing Leader:
Nancy Newell
Business Focus:
At Deloitte, our people bring fresh perspective - from inside and outside government - to help you solve our nation's biggest challenges. From cyber and IT modernization to digital and analytics, anti-fraud, and leadership services, we drive bold and lasting results. To learn more, visit www.deloitte.com/federal and follow @DeloitteGov.
Products/Services:
Cyber, IT modernization, digital transformation, data analytics, data visualization, logistics, supply chain, digital labor, process robotics, personnel, finance, space, readiness, cloud, mission analytics, workforce analytics, systems engineering
Clients:
We serve all branches of the military, agencies of the Department of Defense, and the intelligence community, as well as the Departments of Homeland Security and Justice.
Access to Contract Vehicles:
As a federal agency, you can access Deloitte's services and leverage the full strength of our global capabilities, through a wide range of easy-to-use government contract vehicles. These include Government-Wide Acquisition Contracts (GWACs), Multiple Agency Contracts (MACs), General Services Administration (GSAs), Federal Supply Schedules (FSSs), Blanket Purchase Agreements (BPAs), and agency-specific Indefinite Delivery Indefinite Quantity Contracts (IDIQs). For more information, visit https://www2.deloitte.com/us/en/pages/public-sector/solutions/federal-government-contract-vehicles.html. DISA SETI
Veteran Hiring:
Deloitte is leading from the front with our commitment to military members, veterans, and their families. Join our Military Veterans talent community to see how we can help you bring your leadership to the workplace.
Learn more ...
Small Business Status:
Business Categories:
Risk Management
Vulnerability Assessment
Consulting
Information Systems
Management Services
Financial Services/Management
Business Process Re-Engineering
Information Management
Professional Services
Space Operations
Threat Assessment
Intelligence Support Systems
Networking Technologies
Strategic Planning
Systems Engineering/Technical Assistance
Business Information Services/Systems
Artificial Intelligence
Health Care
Logistics
Acquisition Management
Cloud Computing
Cyber
Systems Integration
Homeland Security
Information Assurance
Where You Can Find Deloitte, LLP
04/20/2021 TN Augusta 20 Virtual Support
Companies provide the information for publication in AFCEA directories. To be included, organizations must offer products and/or services that are relevant to a directory's focus and to the AFCEA community. AFCEA reserves the right to edit or remove material that does not meet these criteria.
To update existing company directory information click here

Not a member yet? Join Now
Click here for a list of all AFCEA directories
Sustaining Corporate Members Include
: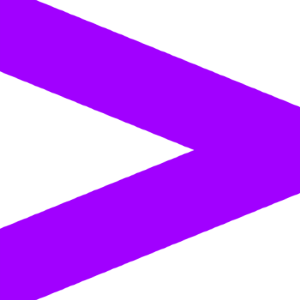 Click here for a list of all Sustaining Members.