| Email this Listing | Update this Listing | Print this Listing


AERMOR LLC
Member Since: 2020
207 Business Park Dr Ste 100
Virginia Beach VA 23462-6536
Telephone:
Email:
CEO:
Penny Morgan
OTHER:
Penny Morgan
Business Focus:
AERMOR LLC is a Woman Owned (WOSB) and Service Disabled Veteran Owned Small business (SDVOSB) providing Cyber and Information Operations support in complex and diverse environments for government and commercial clients. By applying innovative training, total integration, policy development, and technology solutions, we offer an approach tailored to mission specific events and organizational structure to our valued clients.
Small Business Status:
Small Business
Service Disabled Veteran Owned
Woman Owned
NAICS Industry:
Water and Sewer Line and Related Structures Construction (237110)
Telephone Apparatus Manufacturing (334210)
Fine Arts Schools (611610)
Translation and Interpretation Services (541930)
Veterinary Services (541940)
Other Scientific and Technical Consulting Services (541690)
Process, Physical Distribution, and Logistics Consulting Services (541614)
Environmental Consulting Services (541620)
Testing Laboratories (541380)
Interior Design Services (541410)
Photography Studios, Portrait (541921)
Water Supply and Irrigation Systems (221310)
Power, Distribution, and Specialty Transformer Manufacturing (335311)
Electromedical and Electrotherapeutic Apparatus Manufacturing (334510)
Motor Vehicle Towing (488410)
Language Schools (611630)
Computer Facilities Management Services (541513)
Engineering Services (541330)
Commercial Photography (541922)
All Other Professional, Scientific, and Technical Services (541990)
Custom Computer Programming Services (541511)
Facilities Support Services (561210)
Marketing Consulting Services (541613)
Architectural Services (541310)
Document Preparation Services (561410)
Automobile Driving Schools (611692)
Computer Systems Design Services (541512)
Professional and Management Development Training (611430)
Other Management Consulting Services (541618)
Research and Development in the Physical, Engineering, and Life Sciences (except Nanotechnology and Biotechnology) (541715)
General Automotive Repair (811111)
Educational Support Services (611710)
Marketing Research and Public Opinion Polling (541910)
Office Administrative Services (561110)
Administrative Management and General Management Consulting Services (541611)
Other Computer Related Services (541519)
All Other Miscellaneous Schools and Instruction (611699)
Research and Development in the Social Sciences and Humanities (541720)
Exam Preparation and Tutoring (611691)
Human Resources Consulting Services (541612)
Computer Training (611420)
Companies provide the information for publication in AFCEA directories. To be included, organizations must offer products and/or services that are relevant to a directory's focus and to the AFCEA community. AFCEA reserves the right to edit or remove material that does not meet these criteria.
To update existing company directory information click here

Not a member yet? Join Now
Click here for a list of all AFCEA directories
Sustaining Corporate Members Include
: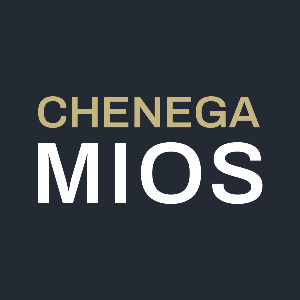 Click here for a list of all Sustaining Members.