| Email this Listing | Update this Listing | Print this Listing


Endictus Corp.
Member Since: 2021
109 N Beaumont Ave Ste 102
Kissimmee FL 34741-5120
Telephone:
Email:
President & CEO:
Nicole Marie Ortiz
Secretary/Treasurer:
Alexandra Laureano
Business Focus:
Endictus Corp. (ENDICTUS) is an SBA Certified 8(a), Minority-Owned and a Third Party Certified Economically Disadvantaged Woman-Owned Small Business (EDWOSB) from the US East Coast, specialized in providing revolutionary solutions to program offices within the federal government. We take pride in honoring our most precious resource, our employees, which yields the high performance that distinguishes us. ENDICTUS is NIST 800-171 and CMMC Level 3 compliant.
Products/Services:
Program Management    Program Analysis    Systems Engineering, Technical Assistance (SETA) Consulting    Pentesting    Cybersecurity    Information Technology (IT)    Web Development      Social Media and Digital Marketing     Logistics - Continuity of Operations Planning (COOP), Facilities, Fleet, Property Management    Department of Defense (DoD) Audit Readiness
Small Business Status:
Small Business
8A Firms
Woman Owned
Minority Owned
Business Categories:
Security Management
Systems Integration
Mission Planning
Threat Assessment
Signal Analysis
Strategic Planning
Systems Engineering/Technical Assistance
Management Services
Vulnerability Assessment
Research
Risk Management
Cyber
Professional Services
Security Assessments
Information Security
Engineering & Technical Support
Network Management
Logistics
Training
NAICS Industry:
Internet Publishing and Broadcasting and Web Search Portals (519130)
Engineering Services (541330)
Portfolio Management (523920)
Other Accounting Services (541219)
Other Scientific and Technical Consulting Services (541690)
Process, Physical Distribution, and Logistics Consulting Services (541614)
Computer Systems Design Services (541512)
Custom Computer Programming Services (541511)
Computer and Office Machine Repair and Maintenance (811212)
Research and Development in the Physical, Engineering, and Life Sciences (except Nanotechnology and Biotechnology) (541715)
Marketing Consulting Services (541613)
Other Management Consulting Services (541618)
Computer Training (611420)
All Other Support Services (561990)
Administrative Management and General Management Consulting Services (541611)
Office Administrative Services (561110)
Other Computer Related Services (541519)
Companies provide the information for publication in AFCEA directories. To be included, organizations must offer products and/or services that are relevant to a directory's focus and to the AFCEA community. AFCEA reserves the right to edit or remove material that does not meet these criteria.
To update existing company directory information click here

Not a member yet? Join Now
Click here for a list of all AFCEA directories
Sustaining Corporate Members Include
: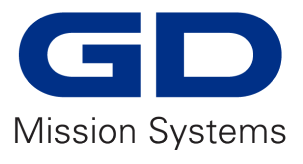 Click here for a list of all Sustaining Members.