| Email this Listing | Update this Listing | Print this Listing


Dell Technologies
Member Since: 1993
10448 Hay Meadow Dr
Frisco TX 75033-3129
Telephone:
Email:
Vice President and General Manager, Dell Federal:
Steve Harris
Chairman and Chief Executive Officer Michael S. Dell
Business Focus:
For more than 26 years, Dell has empowered government agencies, communities and people everywhere to use technology to realize their missions. The company's integrated solutions are used to protect the information assets of governments and citizens. Customers trust Dell to deliver technology solutions that help them do and achieve more, whether they are at home, work, school or anywhere in the world.
Products/Services:
Computer system products and peripherals.
Veteran Hiring:
Inviting veterans to join our team is only a part of how we serve the military community. At Dell, we take employee morale, professional growth and community very seriously and reinforce our commitment to these areas with our Employee Resource Groups, including our Veterans ERG. Thriving and discovering your full potential becomes a reality when you see Dell employees work together to recognize military and diversity talent. Dell was recently named Top Veteran Company, ""Best of the Best,"" by U.S. Veterans Magazine and in a recent survey, was found to be the number one employer for that allow them to feel happy and fulfilled in their private career sector career. EMC has been named for the third year in a row Best for Vets employer by Military Times.
Learn more ...
Small Business Status:
Business Categories:
Professional Services
Network Management
Computer Peripherals
Data Storage
Open Systems
Information Systems
Tactical Data Systems
Information Security
Computers/CASE
Imaging
Information Management
Repair Equipment/Services
Product Installation & Maintenance
Security Management
Networking Technologies
Software
Client Server Technology
Optical Disks/Storage
Rugged Systems
Security Devices
Cloud Computing
Disaster Recovery/Reconstitution Assistance
Where You Can Find Dell Technologies
08/15/2022 TechNet Augusta EXH 2022
02/16/2022 WEST 2022 Exhibitors
11/09/2021 TechNet Indo Pacific EXH 21
08/17/2021 TechNet Augusta EXH 2021
06/08/2021 TechNet Cyber EXH 2021
04/20/2021 TN Augusta 20 Virtual Support
Companies provide the information for publication in AFCEA directories. To be included, organizations must offer products and/or services that are relevant to a directory's focus and to the AFCEA community. AFCEA reserves the right to edit or remove material that does not meet these criteria.
To update existing company directory information click here

Not a member yet? Join Now
Click here for a list of all AFCEA directories
Sustaining Corporate Members Include
: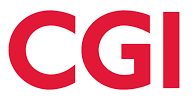 Click here for a list of all Sustaining Members.