Daktronics
Member Since: 2019
201 Daktronics Dr
Brookings SD 57006-2359
Telephone:
Email:
Sr Dir of Govt Sales:
Phillip Reyes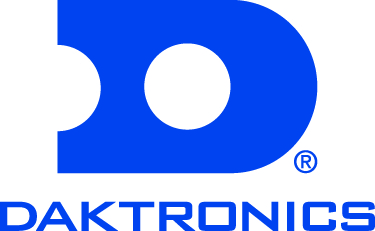 Sr Dir of Govt Sales:
Phillip Reyes
Business Focus:
In 1968, Daktronics began with a purpose: To provide career opportunities to South Dakota college graduates who were having difficulty finding challenging careers within the state. That remains an important part of our purpose. But our vision and company have grown. The success of our scoreboards, large-screen displays, messaging displays, audio systems and their respective control systems means our work is visible worldwide. The services we deliver to our customers are critically important to our success as well. We develop solutions. We lead the LED video and messaging display industry because we focus on solving our customers'​ challenges. We stand behind our promises with quality products and reliable services.
Products/Services:
Large Screen LED Video Systems, LED Message Displays, LED Digital Billboards, Scoreboards & Timing Systems, Out of Home Advertising, Digital Signage, Dynamic Message Signs, Architectural Lighting, Intelligent Transporation Systems, and Mobile and Modular LED Systems