PORTUGAL CHAPTER CHAPTER - May 23, 2019
Cybersecurity Forum Discusses Solutions and Business Outcomes
In May, the chapter, in partnership with IDC Portugal for the eighth consecutive year, hosted the IDC & AFCEA Cybersecurity Forum 2019 at Hotel Sana Lisboa in Lisbon. More than 440 representatives from the military, industry and scientific community attended the forum. Facing the evolution of threat landscape and the pressure of regulatory reforms, the role and nature of enterprise security is changing. The forum's objective was to introduce the security solutions and approaches that demonstrate security-enabled business outcomes.
Event Photographs: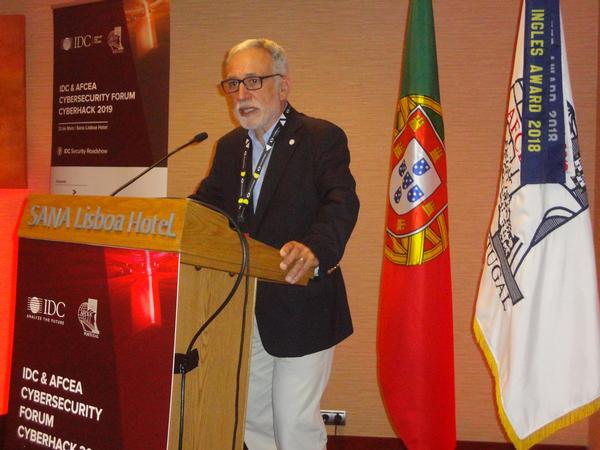 Rear Adm. Mario C. Durao, PRT NA (Ret.), chapter president, delivers his speech at the opening of the May forum.

The audience listens to a presentation on the changing nature and role of enterprise security at the eighth annual Cybersecurity Forum 2019 in May.