MONTGOMERY CHAPTER CHAPTER - Jun 20, 2021
Chapter Raises Funds for River Region Community
The chapter flawlessly executed a virtual IT Summit featuring over 20 speakers and raising over $130,000 for the River Region Community. This year's theme "Like OODA, Cycle Time is Our Transformational Imperative" brought together senior leaders ranging from Lauren Knausenberger, chief information officer, U.S. Air Force, to Maj. Gen. Michael Schmidt, USAF, program executive officer for Command, Control, Communication, Intelligence and Networks, Hanscom Air Force Base, Massachusetts. Over 500 registrants had the opportunity to watch keynote addresses and panels that will shape the future digital operations of the U.S. Air Force. These speakers and panelists touched on agile methodologies, digital transformation and the user experience to name a few. Held in conjunction with the IT Summit was the annual golf tournament, raising funds for the Montgomery AFCEA Chapter Education Foundation. This event hosted over 100 golfers and brought in $130,000 through corporate sponsorships, funds that will directly impact the local community. While several AFCEA chapters and other organizations struggled to find their identity during the pandemic, the Montgomery Chapter brought together industry and government experts to provide meaningful insight and networking to again support the local STEM effects impacting the Montgomery community.
Event Photographs:

In May, the chapter holds their Annual Golf Tournament to raise funds for its Education Foundation.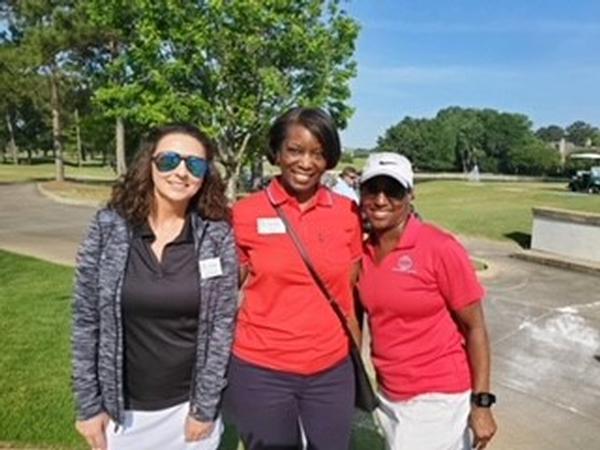 Chapter members and participants pose for a photo. In May, the chapter raised over $130,000 through corporate sponsorships.